Welcome to one of the best James Bond Experiences in London: "Bond for a day" by Imagine Experiences.
Live a day in the life of the most famous spy in the world…James Bond. Sip Vodka Martinis, perfect your weapon handling skills and walk in the footsteps of his creator. Who knows, you may even get your own '00' Licence!
You are going behind the scenes of the world's most successful movie franchise…and playing the leading role! This incredible experience makes the dreams of every James Bond fan come true, including a splash of original Floris and his preferred tipple of a 'Vesper' at one of Ian Fleming's prefered London hotel bars. As you immerse yourself into the cloak and dagger world of espionage, you'll pick up some handy counter-surveillance tips too.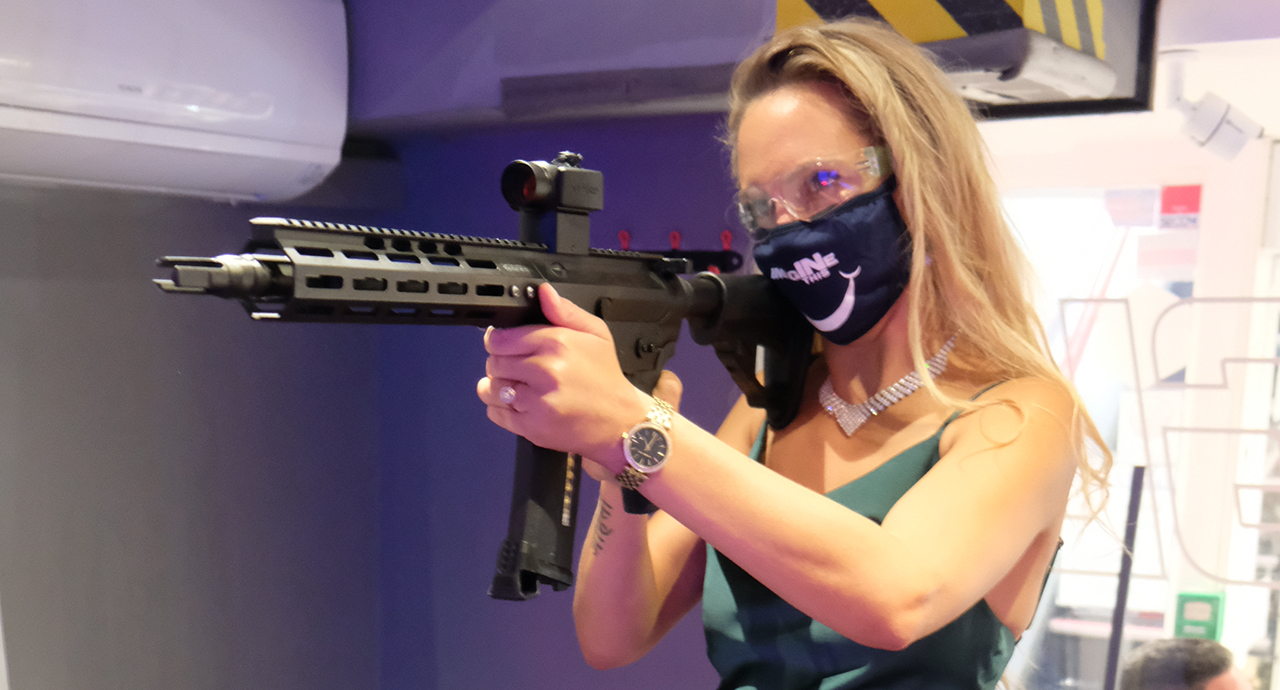 It wouldn't be a day in Bond's life without a visit to 'Q', so you'll also have a session booked at our select London gun club for some target practice using a variety of weapons. During this exhilarating day, you will learn the real stories behind the world of 007 as we take you through the London scenes where Bond was born and immortalised in celluloid.
This experience is perfect for adventurers and thrill-seekers and makes a unique gift for fans of James Bond.
Included in the Bond for a Day Experience
Start your day The Civil Service Club, Great Scotland Yard in London accompanied with a mimosa or glass of bubbly. Then, after an action-packed afternoon, relax and take in the atmosphere in true 007 style with a Vodka Martini – you've earned it!
Remember Bond always start with a drink and ends with a Martini. Soft drinks & Mocktinis (Mocktails Martinis) are available for those who are not into the full Martinis swing!
An expert to guide you through your mission of the murky world of spies, sabotage and assassination!
Enjoy a sumptuous brunch to gird the loins for the mission ahead at the Civil Service Club in Whitehall
A Mimosa/Prosecco to start the day!
Counter surveillance tips in the heart of the capital.
A chaufered, guided tour of Mayfair visiting locations relating to the life of Ian Fleming & its espionage 'secret corners'
A visit to "Q" to perfect your weapon handling skills
A sample of the Ian Fleming & Bond's preferred fragrance Floris 89 at the Floris store whos patrons included Winston Churchill, Marilyn Monroe, Ian Fleming (and of course, James Bond!)
A selected sample of the Bond scent No: 89 in the Floris shop and a 10% discount to splash on yourself if you wish to!
Your own version of Bond's favourite cocktail; the Vesper (alcoholic or mocktail)
Click here to find out about all the details, times and prices at Imaginexperiences.com