Journey back in time and experience London as it was in 1605. You're not just witnessing history, you are living it.
Using a combination of live theatre and the latest digital technology, you are transported into the heart of a story in which you are the protagonist. You're thrown into the world the plotters inhabited, immersed in an unforgettable, fully 360 environment. You will experience the deception first-hand, but who will you trust when you are surrounded by 'traitors'?
About the Experience
The Gunpowder Plot is a brand new attraction launched in London in May 2022.
The experience takes place in a purpose-designed immersive theatre space in Tower Vaults, at the UNESCO World Heritage Tower of London, last accessible to the public two decades ago. The vaults sit beneath the infamous Tower Hill site, where much of the prelude to the Gunpowder Plot took place before Guy Fawkes' torture and eventual death.
Journey back to when the Tower was the ultimate symbol of the state and royal power. "Send him to the Tower" was the final threat for Britons. Guy Fawkes and his fellow plotters were sent to The Tower of London as a reflection of the seriousness of their plot. They were imprisoned and tortured at the Tower before suffering a hideous traitor's death in Westminster.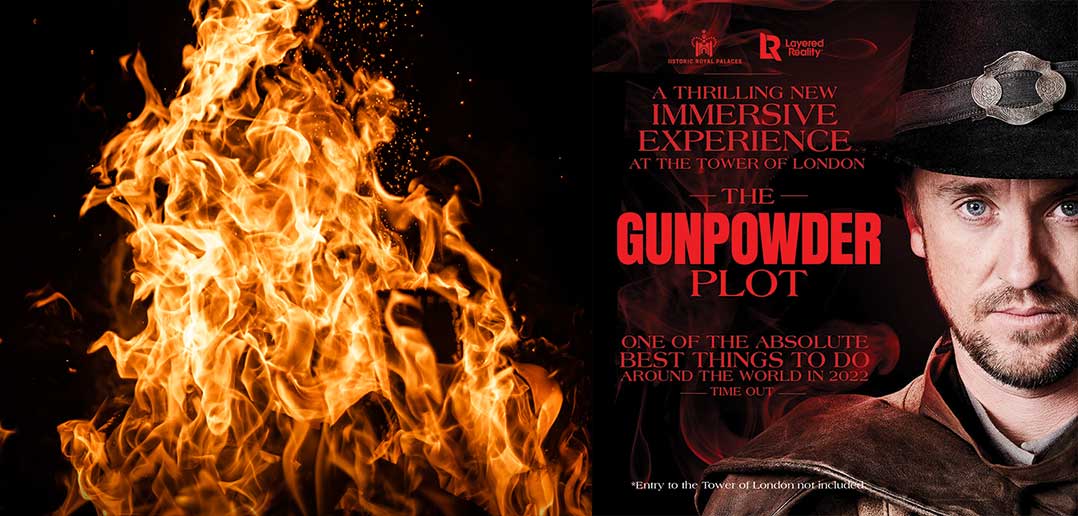 Set in 20,000 square feet of specially converted vault space, over three separate levels, you will step back into history to experience the conspiracy first-hand. Our story will start and end at The Tower, but you will journey through the streets of 1605 London as you immerse yourself in an unforgettable, fully 360 environment.
It is often claimed that Guy Fawkes and his co-conspirators hatched their plan in a tavern on the Strand, named the Duck and Drake. They swore an oath on the bible to blow up Parliament here.
During your experience, you will have the chance to enjoy an interval drink or cocktail in a specially recreated Duck and Drake, accessible only to plotters. But you will need to keep your wits about you as you never know who you may bump into…