Visiting London with kids should be an enjoyable and memorable experience. So, if you're planning on visiting London with little ones and want to guarantee an unforgettable family trip, it's important to know all about the best London attractions for kids.
London is a city where children come first, so you'll always be able to find fun and unique attractions for kids as well as children's events throughout the year.
The best London attractions for kids
To help you in your quest to entertain the children in London, we've compiled a list of our top 10 London attractions for kids.
The London Eye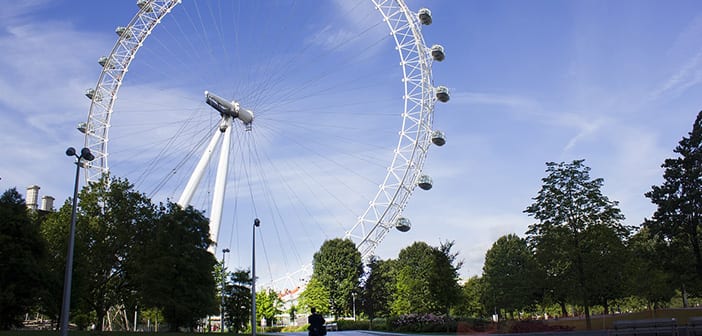 A ride on a giant Ferris wheel is something that most children will love. Rising to a height of 135 metres, the London Eye offers wonderful views of London, so adults tend to enjoy it just as much as kids! We recommend booking in advance to avoid the queues and take advantage of the online discounts.
⇒ Buy tickets for the London Eye
Sea Life London Aquarium
The London Aquarium is located next to the London Eye and is also one of the most famous London attractions for kids. It's normally open from 10 am to 6 pm Monday to Friday and 9.30 am – 7 pm at weekends. Here you can discover one of the best collections of marine life in Europe, including sharks, turtles and colourful clownfish.
⇒ Buy tickets for the Sea Life London Aquarium
London Zoo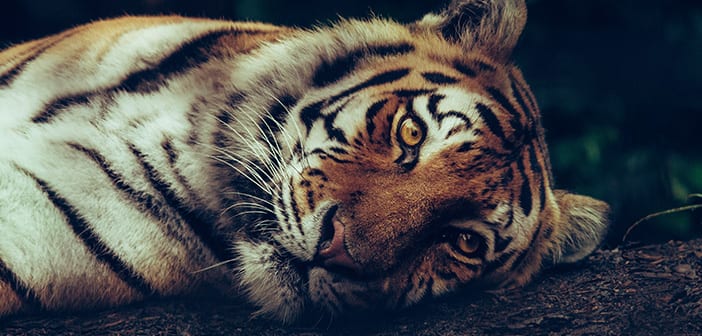 London Zoo is located in Regent's Park, one of London's most beautiful parks. Enjoy a trip to London Zoo and get up close and personal with lions, tigers, giraffes and creepy crawlies – it's a must-see attraction for little ones. Be sure to check out the daily schedule of events and feeding times.
⇒ Buy tickets for the London Zoo

HMS Belfast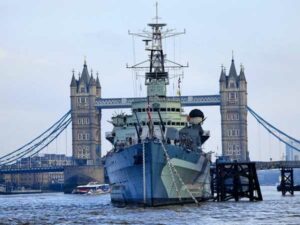 Situated between the Tower of London and London Bridge, the HMS Belfast is the most significant surviving warship of World War II. This floating museum offers an insight into life onboard during wartime. Kids will love climbing the ladders between decks and exploring below sea level, and there are even interactive games. Special family events are held sometimes during the weekend, which we would highly recommend. Entry is free for under 5's.
Hop-on hop-off bus tour
The sightseeing hop-on hop-off bus tour is one of the easiest options for sightseeing London with kids. Not only can you use the bus as a form of transport for the day, but you also get great views of the landmarks, and children love the novelty of sitting on the open-top deck. Most bus tour companies also include a River Thames cruise with the ticket, so you can experience the best of London from two perspectives.
⇒ Find out More about London Sightseeing Bus Tours
Legoland Windsor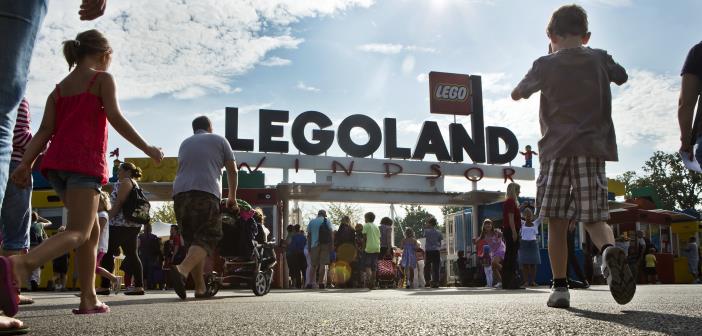 Situated outside of London close to Windsor Castle, Legoland is relatively easy to get to by public transport. Trains to Windsor depart from London Waterloo and London Paddington, but once at Windsor station, you'll need to take a connecting bus to Legoland, which can be a bit of a hassle with smaller children. There's also the option of taking a direct coach from London Victoria coach station, which is probably the easier option for families.
⇒ Buy tickets for Legoland Windsor
Shrek's Adventure
Situated close to the London Eye and one of London's newest attractions, Shrek's Adventure takes kids to a land far away from where they can enjoy magical adventures alongside our favourite green ogre and his friends. A great new attraction to consider when looking for things to do in London with kids.
⇒ Buy tickets for the Shrek's Adventure London
Harry Potter Studios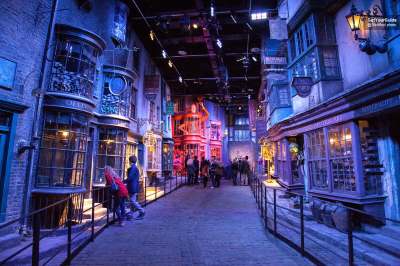 If your child (or you) are a Harry Potter fan, then a visit to the Harry Potter Warner Bros. studios is a must. Discover the scenes where much of the films were filmed, ride the Hogwarts Express, learn to ride a broomstick and try a famous butter beer as you follow in Harry Potter´s footsteps.
This is unsurprisingly one of London's most popular attractions, so be sure to book several weeks in advance as tickets sell out extremely quickly.
The Lion King Musical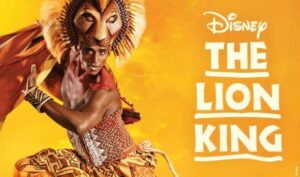 One of London's most successful musicals of recent years, the Lion King is simply outstanding. It's always one of our top recommendations to our friends who are coming to London with kids. You can get tickets for around £35 each and we think it is totally worth the money.
⇒ Find out more about London's Best Musicals
The Natural History Museum
At first, you could be mistaken for thinking that the Natural History Museum wouldn't be that entertaining for kids, but the truth is, it's made for them! They will be able to admire some of the strangest preserved animals on the planet, along with dinosaur skeletons. The show's star is currently 'Hope', the giant whale skeleton that presides over the central gallery. And, the best thing… it's a free museum for adults and children!
⇒ More information about London's Best Museums
More things to do in London with kids
In addition to these top 10 London attractions for kids, there are many other places to consider when visiting London as a family.
We particularly love musicals as they offer so much fun and entertainment for all ages. In addition to the Lion King mentioned above, Matilda the Musical and Frozen the Musical are popular with kids. You can learn more in our article The best musicals in London.