If you are planning a trip to London, you will probably find that there is so much to do and see in London that planning the perfect trip seems impossible if you want to see a bit of everything.
For that reason, we are just going to easily explain how to plan the perfect trip to London, just by following a few easy steps to guarantee that you´ll make the most of your time in this beautiful city. It is basically a cheat sheet to make sure that you leave London with the feeling of having experienced London like a Londoner.
How to plan the perfect trip to London
When planning a trip to London we would suggest that you make sure each one of these things makes it to your list:
Itineraries to stroll through London's most famous streets and squares
If you are planning your first trip to London take a look at our London itineraries. London is a great city for walking, and having a walking route already planned is the best way to see London´s iconic landmarks. Some of the key places in London that you should not miss when visiting London for the first time are Oxford Street, Regent Street, Leicester Square or Carnaby Street for example. Make sure you also get slightly lost in London's famous Soho, and explore Chinatown.
​​Take your time to wander round Covent Garden, where you will also find a large number of cafes and restaurants, so take a bite and relax watching the world go by in this beautiful part of London. From Covent Garden you can easily walk to Trafalgar Square and then it´s just a 10 minute stroll from here to the Thames, where you´ll get to see the Big Ben and the London Eye.
A walk along South Bank is also a must. This is where you get to take in the beautiful views that London has to offer, and London´s wonderful skyline. Walking along the south bank you can easily get to St Paul´s Cathedral, Borough Market and the Tower of London.
Discover our Free London Itineraries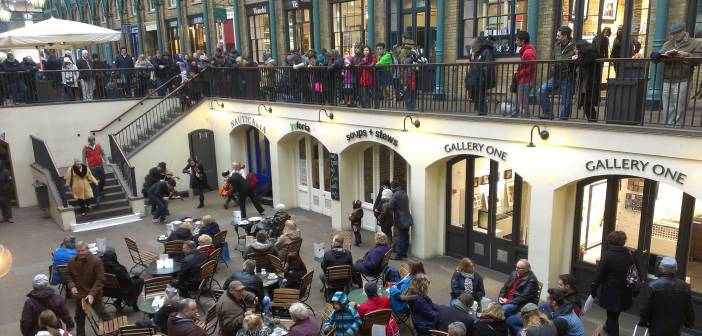 Visit at least one of London´s Wonderful Parks
London's green spaces are absolutely fantastic, and you should consider exploring at least Hyde Park and Kensington Gardens are attached to one another, and located in central London. I would say that you need a good 2 or 3 hours to walk around here but it is totally worth it. Walk around Serpentine Lake and enjoy the views, look for Peter Pan's Statue and visit the Diana Memorial Park if you are travelling to  London with kids.
St James' Park is right next to Buckingham Palace, and we would highly recommend walking through it if you have the chance. This is where you might get a glimpse of the pelicans! It is only small but very beautiful. London has many other green spaces that we would recommend visiting, such as Regent's Park, Greenwich Park, Richmond Park or Hampstead Heath.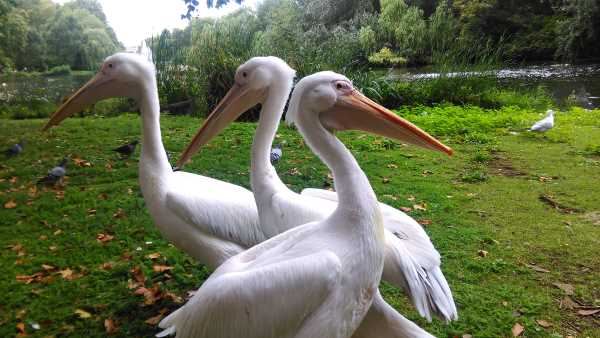 Visit one of London's street markets
Visiting one of London's world famous markets will probably be one of the highlights of your trip to London. London's markets offer everything from street-food to flowers or antiques, but it is not only the shopping opportunities that you will find, but the whole experience and feeling that you will get when walking round one. The hardest decision you have to make is which one to go to. In my opinion, these are the top three unmissable markets in London: Portobello Road, Camden Market and Borough Market.
Portobello Road in Notting Hill is one of London's most famous markets. Portobello Road market is open on Saturday mornings, so if you are planning a trip to London during a weekend, then this is a must for Saturday morning. The earlier you get there the less crowds of people there will be. Find out more: Notting Hill Guide.
Camden Market is open every day of the week, and you can expect to see the unexpected here. Camden Market  is unique in every way, and literally has it all. There are large open spaces and tables to enjoy the best street food you can imagine, stalls and shops bursting with antiques, clothes, music, shoes…
Borough Market is located next to London Bridge, and there is a full market here on Wednesdays and Saturdays. I always take our visitors to Borough Market, and it never disappoints them. It truly is one of my favourite places in London, therefore one that I would highly recommend visiting.
Other markets in London worth a visit are Columbia Road Flower Market, Brick Lane and Spitalfields Market, Petticoat Lane Market, Maltby Street or Brixton Market.
Discover London's Best Markets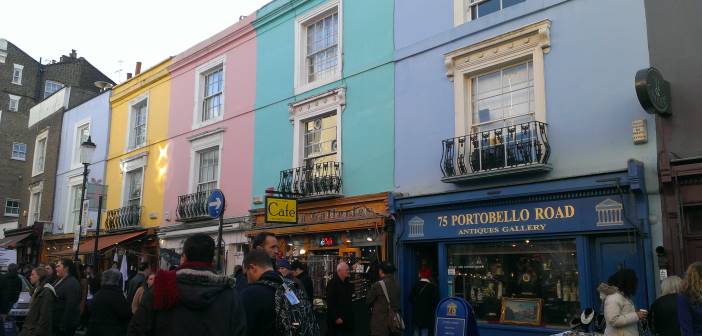 Visit one of London´s most famous museums
Most of the museums in London are not only fascinating, but they are also free. You could easily spend days and days visiting all of the different museums in London, so you will undoubtedly have to choose which ones you want to see.
If you like the idea of visiting a museum housed in one of the most beautiful buildings, and the idea of walking beside dinosaur skeletons doesn't scare you, then the Natural History Museum is a must. If you are planning a trip to London with kids, it's also one of my first choices, as they can easily spend hours looking at the different exhibitions.
The Science Museum is located right next to the Natural History Museum, and it's also one not to miss if you have kids. This museum is highly interactive with special effects that the kids will love, and the best thing, is that they will actually learn loads here as they discover how the world works.
Other options include delving into the hidden secrets of the British Museum, the National Gallery or the Tate Modern, or travelling back in time visiting the London Transport Museum.
Discover London's Best Museums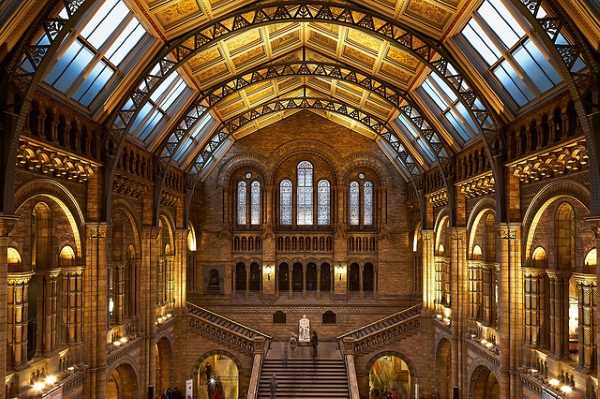 Decide which London Attractions you can't miss… and which ones you can live without seeing
This is probably one of the most difficult things to have to decide on. London's long list of tourist attractions will make this step difficult, but there are a few that are practically compulsory if you are visiting London for the first time. Such as going on the London Eye, visiting Westminster Abbey, The Tower of London and St Paul´s Cathedral.
The cheapest way to get tickets is buying tickets online, as you´ll normally save around 10% when compared to buying tickets at the gates. You will normally beat some of the queues too if you already have tickets, which is always a bonus in London.
If you wish to visit several tourist attractions though, the best option is to buy one of London´s Tourist Passes. There are several different tourist passes in London and choosing which one is most suitable to your needs really depends on the number of attractions and which attractions you want to visit.
Tuck into some Great British Food in one of London's Historical Pubs
Try a traditional Sunday Roast or the famous British Fish and Chips in one of London's best pubs. Another possibility that you may not want to miss is experiencing Afternoon Tea.
Go on a River Cruise and admire London's skyline
If it's your first trip to London I would highly recommend going on a river cruise on the Thames. It was one of my favourite things when we visited London for the first time.
There are sightseeing river cruises along the Thames, with live or recorded commentary. Most sightseeing bus tours include a free sightseeing river cruise, as well as free tours on foot, so it's worth thinking about that too.
Other options include a Dinner River Cruise or an Afternoon River Cruise, especially if you´d like to surprise someone. You can see all the different cruises available here: River Cruises in London.
Accommodation: Choosing the right hotel in the right place.
London is a very big city and choosing a hotel can be a very difficult task! First of all, we need to admit that hotels in London are expensive, and sometimes people will choose a cheaper hotel far from central London if they find it to be cheaper, but the reality is that the money you will be saving on the hotel will most likely be spent on travel fares and journey time.
For this reason, it´s very important that you know exactly where your chosen hotel is and how long it will take you to get to central London. You may be able to walk to some of London´s attractions or you may need to get the tube or the bus…. but what you don´t want is to find out that you need to get on a train for an hour to reach central London and that each journey will cost you £10.
Fort his reason, there are a few things we think you would like to know:
London Travel Zones: Familiarise yourself with London's Travel Zones and the Underground Map before you choose your hotel.
Recommended hotels: Take a look at our list of recommended hotels in London , as this will give you an idea of different locations and example hotels to consider.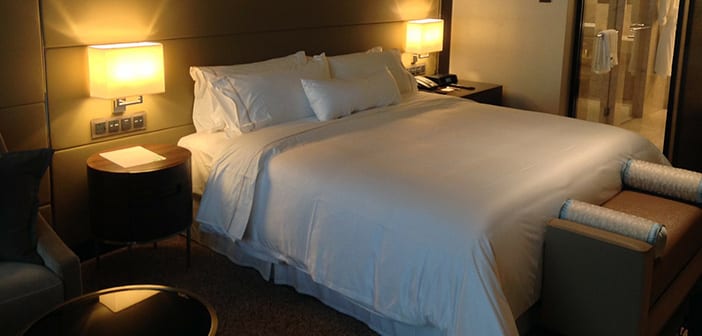 Transport: Choosing the right transport tickets
Once you know what hotel you have chose and what travel zone it's in you will be able to choose a travel card suited to your needs. There are two transport cards and which one you need will depend on the number of days you will be in London, the travel zone in which your hotel is located, and the approximate number of times you think you'll be using public transport.
Check out our guide Travelcard or Oyster Card to see which transport card you need.