Thinking about spending a few days this Christmas in London with kids? I can guarantee that you won´t regret it! London is the perfect destination to visit with children during the Christmas holidays, and if you plan your days wisely, they will go home with a trip they´ll remember a lifetime.
London is not only filled with wonderful Christmas lights, but there are Christmas markets, ice skating rinks, Santa´s Grottos as well as the fabulous Winter Wonderland in Hyde Park.
Here is a list of things you cannot miss if you are planning a trip to London this Christmas with kids.
If you are visiting London this Christmas and bringing the kids with you, you should at least spend an afternoon at Winter Wonderland. This is a Christmas fair and Market that is installed during the Christmas period in Hyde Park every year.
Christmas is absolutely magical here, and it is undoubtedly one of our favourite places to visit during Christmas in London with kids.
Here you will find Christmas markets, and funfair rides for children of all ages, with a specific area for younger children. One of London´s most beautiful Christmas ice rinks is also located here. There is also a circus and loads of food stalls and restaurants.
You can easily spend half a day visiting Winter Wonderland and I´m sure the little ones will definitely want to come back! If you go late afternoon, you´ll get to see all the Christmas lights switched on which makes it very magical. We, however, have been taking our kids in the morning during the week the last few years as there are less people. It can get very crowded during the weekends, especially in the evenings.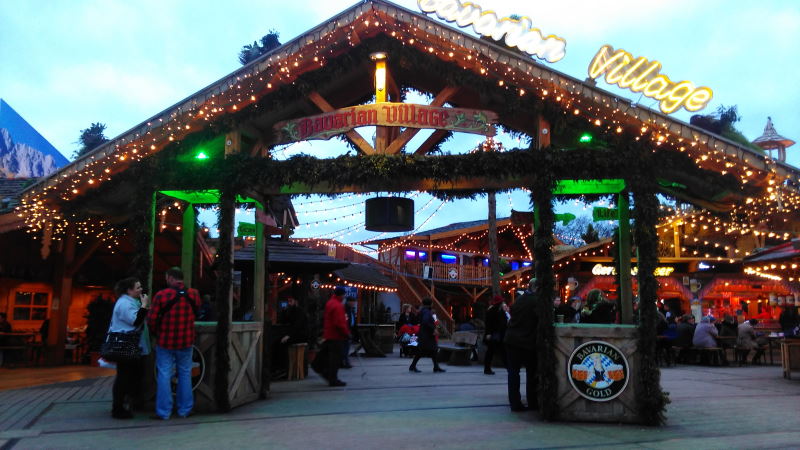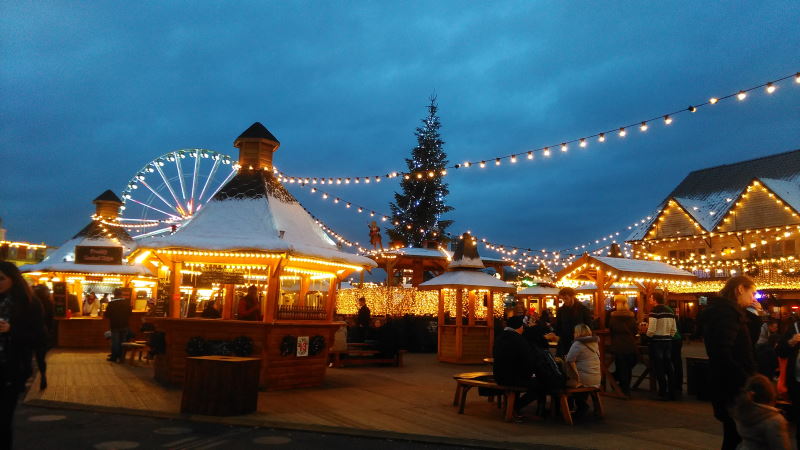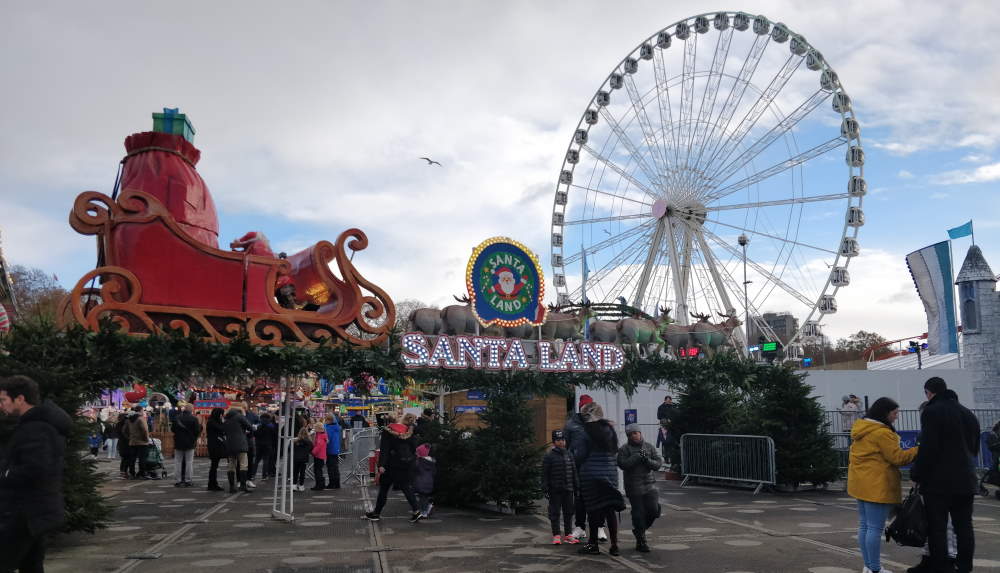 Hamleys, London's most famous toy shop
Christmas in London with kids would maybe be incomplete if you don't include a visit to Hamleys, one of London's best toy shops. Located on Regent Street, this toy shop has 7 floors of fun where you can find absolutely anything that you can think of! From toys to collectable items, puzzles, bath toys and lots of Lego! During the festive season Father Christmas spends a lot of time at Hamleys (obviously!), so you can also book tickets to go and meet Santa in his grotto.
Website: Hamleys.
Christmas in London with kids: Best Santa's Grottos to meet Father Christmas
Where will you take the little ones to meet Father Christmas this year? We all know how exciting meeting Father Christmas is, and how important it also is to make sure you pick a good Father Christmas as they start getting older and asking questions!
The good thing is that there are numerous Santa's Grottos in London, practically every shopping centre, every children's farms and  some of London's most famous shops and attractions have a Father Christmas available to listen to children's requests. So, you'll be spoilt for choice when you need to pick which one (or ones!) you want to book. He usually spends a few minutes with each child, asking them what they want for Christmas and always gives them a little something in the end. If you are spending a few days this Christmas in London with kids meeting Father Christmas in one of his amazing grottos will undoubtedly be one of the highlights of the trip!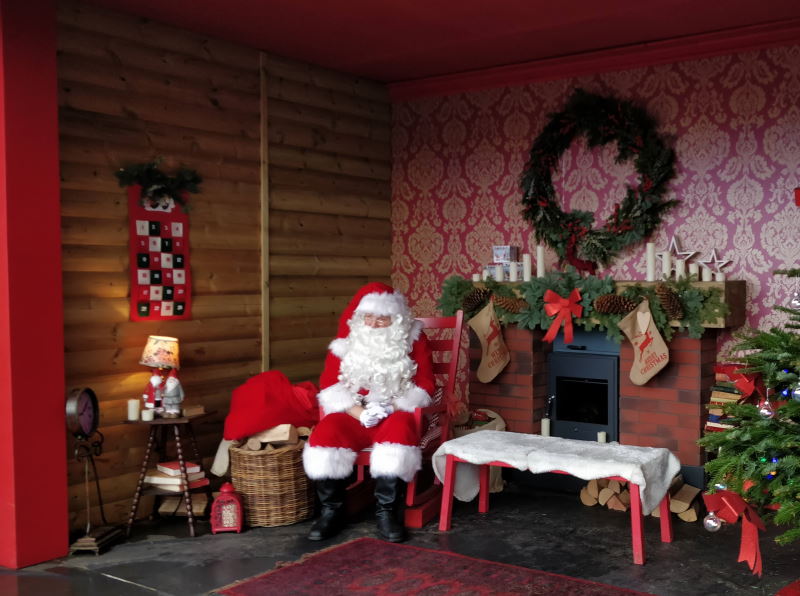 Meet Father Christmas on a Thames River Cruise
This is probably one of our favourites if you are visiting London this Christmas with kids. It's a 1-hour cruise on the Thames, so it ticks the sightseeing box, and the kids will also get to meet Father Christmas.
It includes a glass of delicious mulled wine and a mince pie for the grown-ups and a drink and a biscuit for the children. Each child will be able to meet Father Christmas and receive a little gift, and there will be plenty of photo opportunities. Without a doubt, this is an unforgettable way to meet Father Christmas!
The cruise departs from Tower Pier which is next to the Tower of London.
Meet Father Christmas in Winter Wonderland
Winter Wonderland has one of our favourite Santa's Grottos in London. It is always very neatly decorated, and you can buy a professional photo as well as taking your own. One of the best things is that you don't have to book to go and see Father Christmas, but you do need to buy an entry ticket for Winter Wonderland. Queues to see Father Christmas in Winter Wonderland can be quite long though, but if you go in the morning the queues tend to be much smaller.
Santa's grotto is located in Santa Land in Winter Wonderland. This is where all the funfair rides are for little ones too.
Meet Father Christmas at Hamleys
Hamleys has a walk-through Santa's Grotto experience that children will love. They normally have an elf school, and learn how to be elves themselves, until they reach Father Christmas's grotto to meet him. Along the way there will be songs and games. This experience lasts about 40 minutes.
Tickets usually sell out very quickly though!
Meet Father Christmas at the Royal Albert Hall
This year Father Christmas will be storytelling at the magnificent Royal Albert Hall. The storytelling session lasts about 30 minutes, and then they get some one-to-one time with Father Christmas to tell him what they want.
More Santa's grottos in London:
One of the most wonderful things to do in London at Christmas is ice-skating. Several ice skating rinks pop up throughout the city, and the little ones enjoy this very much! Most ice skating rinks in London have a specific area for younger children with giant penguins that they can use as support so they don't fall over.
Winter Wonderland has one of the biggest ice skating rinks this Christmas in London, but other ice skating rinks you might like to visit are Somerset House, Hampton Court Palace, Canary Wharf, Queen´s House or Skylight.
Visiting a Christmas market in London is a must if you are spending a few days here this Christmas. There are several Christmas markets dotted around London, where you can buy Christmas gifts for the family or find something special to decorate your home.
We have already talked about the Christmas market in Winter Wonderland, but there is also a Christmas Market in Southbank, in Leicester Square or London Bridge to give you a few ideas.
In addition to the best musicals in London that are available all year round, during the Christmas period there are also lots of Christmas Shows. Rumpelstiltskin and Jack and The Giant Beanstalk are this year's pantomimes in central London, and other Christmas Shows available this year include The Snowman, Peppa Pig Live,Disney On Ice and of course, The Nutcracker.
Find out more: Christmas Shows in London.
Taking the kids to the circus is also a very Christmassy thing to do. This year we are very lucky to have Circus 1903 again at the Royal Festival Hall. This is an incredible show that takes us back to the golden years of the circus, and one of the highlights of the show are the sensational life-size elephants created by War-Horse puppeteers. We went to see it a few years ago and I can say that it was spectacular!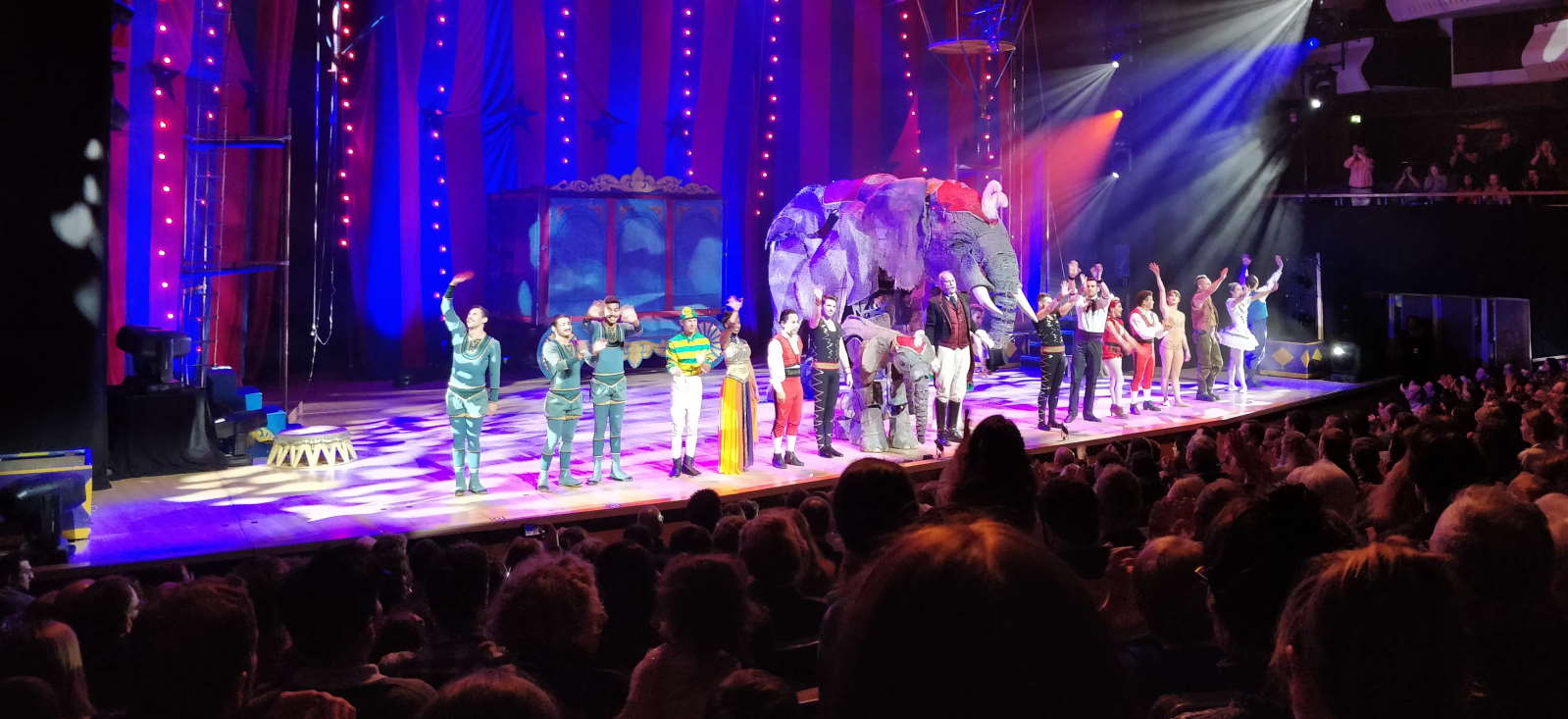 There is also a circus in Winter Wonderland this year, which actually takes place in the largest circus tent that there is in the United Kingdom. There are two different circus shows showing here, Zippos Circus and Cirque Berserk.