When planning a trip to London, make sure you have this list of Top London Attractions. We have included all the must-see attractions in the city that you definitely can't miss, especially if it's your first time in London.
Some of the top London attractions that we have listed in this article are FREE to see or to enter but others do charge an entry fee. If you are planning on visiting any of London's payable attractions, we highly recommend that you either buy tickets in advance or buy one of London's Tourist Passes, as with either option you will beat the queues and save money.
Top London Attractions: The Must-Sees in London
The Open Bus Tour includes a free River Cruise we thought we would class them as one, as it just seems right to do both of them if you are visiting London. The Open Bus Tour is just a very easy way to get to know the city, and it takes to al the important places – so literally all the must-sees in London that we have included in this list. And the River Cruise is fantastic – one of my favourite things to recommend to anyone that is planning a trip to London, as it is certainly what I enjoyed the most when I visited London for the first time.
1. Big Ben and Houses of Parliament 
The Houses of Parliament a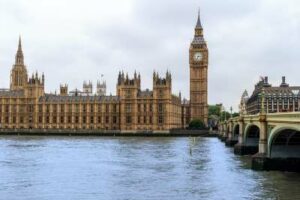 nd the famous Big Ben is obviously the first attraction to make in onto our list of Top London Attractions and must-sees in London. Seeing the Big Ben and taking a photo (or two!) will be one of the highlights of your trip to London, as together with the London Eye, it's probably one of the sights you can't actually wait to see. You'll get the best photos if you stand on Westminster Bridge, or even better photos from the top deck of an open bus tour.
The Big Ben will probably be one of the first things you aim to see in London. This is why we would suggest that you followed our walking route Itinerary 1 for your first day in London, as this route will take you past the Big Ben and the London Eye among other must sees London attractions.
You can book tickets to visit the Houses of Parliament through the official website.
2. London Eye
Best to Book Opposite Big Ben, on the South Bank of the river Thames,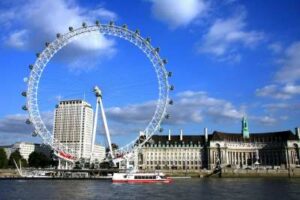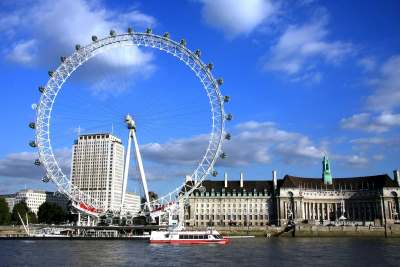 you will find the famous London Eye. The London Eye is 135 m high and definitely one of London's top attractions. In this photo you can see the London Eye, a river cruise and the London Aquarium. Going on the London Eye is one of the most popular things you can do in London,  and the ride lasts approximately 40 minutes. It is one of the best things to do in London if you are visiting with kids, as you can tell them it's probably the biggest ferry wheel they will ever go on!
The only downside of going on the London Eye are the long queues that you need to join in order to get tickets and also to get on it after having bought the tickets. For this reason, if you already know that you will want to go on the London, I would highly recommend that you buy tickets in advance – they work out cheaper and you'll beat the queues, especially if you get fast-track tickets.
» Skip the Line Tickets for the London Eye
3. Westminster Abbey
Best to Book A trip to London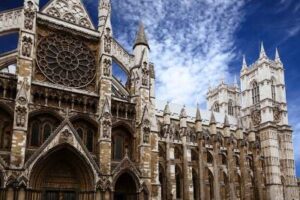 would not be complete if you don't visit Westminster Abbey, where British coronations have taken place since 1066, and where other important historical events have taken place. You can just see Westminster Abbey from the outside, but I can guarantee that a visit is well wort it. Visiting Westminster Abbey will take you between 1 and 2 hours, and we highly recommend that you use the free audio guide (available in 12 languages) included in the entry ticket.
Find Westminster Abbey on our Itinerary 1 of London, a walking route which is ideal for your first day in London.
4. St Paul's Cathedral
Best to Book Designed by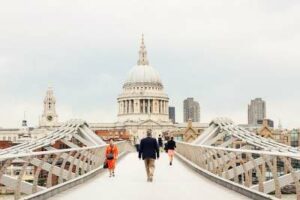 Christopher Wren in 1673, St Paul´s Cathedral is undoubtedly one of London´s top attractions as well as one of London's most magnificent buildings. It´s famous dome can still be seen from practically any angle in London´s Skyline, even though there are more and more skyscrapers appearing in London every year.
Make sure you get a photo of St Paul´s Cathedral with the Millenium Bridge, easily done from a cruise on the Thames or from the South Bank of the River Thames.
Inside St Paul´s Cathedral you will be able to admire the wonderful architecture of the Cathedral but you will also have the opportunity to go up to the dome and explore the famous Whispering Gallery, and even higher to get breathtaking views of London. You will also be able to go down to the crypt. There are multi-lingual multimedia guides available to guide you through the cathedral.
5. Millennium bridge
Free The Millenium Bridge is London´s famous pedestrian suspension bridge that crosses River Thames and connects the City of London with Bankside. The northern side of the bridge is just in front of St Paul's Cathedral, and the southern side of the bridge is near Tate Modern and Shakespeare's Globe Theatre. This bridge opened in 2000, and since then has appeared in many films, being Harry Potter and the Half-Blood Prince one of them, in which Millenium Bridge collapses.
6. Shakespeare's Globe Theatre
Best to Book Shakespeare´s Globe Theatre is a unique place to see in London, located on the South Bank of the River Thames next to Tate Modern and the Millenium Bridge. Discover the reconstruction of Shakespeare´s real Globe Theatre, an ope-air playhouse which was designed in 1599. Under the Globe Theatre there is also a fascinating exhibition about the Shakespeare´s Globe Theatre and the life of William Shakespeare.
6. Buckingham Palace
Best to Book If you´re planning a trip to London you obviously know that Buckingham Palace is one the top London attractions that you can not miss. and you are probably planning on seeing the Palace at the same time as you see the famous ceremony of th Changing of The Guard. Seeing the Changing of the Guard at Buckingham Palace is free of charge, but you need to make sure you are there at least 30 minutes before the ceremony takes place as it can get quite crowdy. Seeing the Palace itself from the outside is obviously also free, but many people aren´t aware that you can actually visit different areas of Buckingham Palace. The State Rooms at Buckingham Palace are only open to visitors during the summer, so if you´re lucky enough to be planning a trip to London during the summer you might as well check them out; but the Royal Mews and The Queen's Gallery are open to the public all year round.
» Tickets State Rooms Buckingham Palace
7. Trafalgar Square
Free One of London´s most famous squares where we you will get to see the statues of the four lions as well as Nelson's statue. The National Gallery is also located in Trafalgar Square, and the other thing to look out for here is the fourth plinth of Trafalgar Square, where contemporary sculptures as temporarily displayed.
Trafalgar Square is home to many of London's free events during the year, and it is where important events take place, such as the celebrations of the Chinese New Year or the celebrations of St George's Day in London. Trafalgar Square is also one of the most memorable places to visit in London during Christmas, as this is where the tallest Christmas tree in London is placed, a tree that comes all the way from Norway every year and is given to London from this country as a gift. Carol singers can be heard singing every afternoon in the upcoming weeks to Christmas.
8. Tower Bridge
Best to Book The famous blue bridge in London that is often mistakenly called London Bridge, is one of London´s biggest attractions and another must-see London attractions. This famous bridge is a combination of a bascule and suspension bridge, and is located next to the Tower of London. One of the best things to do is to visit the Tower of London and then cross Tower Bridge to the other side of the River Thames, where you can walk along the South Bank of the river Thames. You can actually walk from here all the way to the London Eye, passing some top London attractions, such as HMS Belfast, The Shard, Shakespeare's Globe Theatre, Tate Modern and many more. You can see this walking route in detail in our walking route Itinerary 3.
Tower Bridge also offers the possibility of going inside and visiting the Tower Bridge Exhibition which includes a walk across it's famous see-through platform!
» Tower Bridge Exhibition Tickets
9. Tower of London
Best to Book The Tower of London is a historic castle located on the north bank of the River Thames, next to Tower Bridge. A visit to the Tower of London is a must if you are planning a trip to London, and visiting the Tower of London will take you around 2 hours. Inside the Tower of London there are lots of things for you to see, but undoubtedly seeing the Crown Jewels is one of the highlights! The Yeoman Wardens offer free tours once you're inside the Tower of London, and these are very enjoyable tours conducted in English that we would highly encourage you to join. The armeries cafe which is located inside the Tower of London has a good selection of food and snacks, as well as yummy cakes available, and I have to say that we were highly impressed with their menu and the quality of the food they served, so don't think twice if you are feeling peckish when you are there.
This is definitely one the top London attractions I would recommend taking the kids to if you're visiting London as a family, and it has made it to our top London attractions for kids list.
*Top Tip* You can avoid the long queues as well as get cheaper tickets if you buy them online in advance or you can enter for free if you have one of London's Tourist Passes that includes entry to the Tower of London, such as the London Pass.
10. British Museum
Free entry The British Museum has a collection of more than 13 million objects, and it is one of the world's greatest museums of human history and culture. The collections housed at the British Museum originate from all continents, and are amongst the largest and most comprehensive collections in the world that illustrate and document the story of human culture from its beginning to the present.
11. Natural History Museum
Free entry As with most museums in London, the National History Museum is free to visit. In order to see the whole museum, you practically need a whole day, which can seem like a long time when you are just visiting London for a few days, but I would recommend that you at least step inside to take in how beautiful it truly is. The Natural History Museum is a wonderful place to visit with kids too, and the dinosaur exhibition is well worth a visit if you have kids.
The Natural History museum is located in South Kensington, right next to the Science Museum and the Victoria and Albert Museum. South Kensington also has a large number of restaurants, shops and cafes, and a short stroll along South Kensington High Street will get you to Harrods.
12. The Shard
Best to Book  You will not be able to visit London without noticing The Shard, the tallest building in Europe. Fancy going up to the 72nd floor to admire the awesome views? The lift takes you up to the 68th floor literally in seconds, and there are two viewing platforms from which you can just watch the world (or London!) go by… In this fantastic building there is also one of London's most exclusive hotels as well as several restaurants, so one of the best options if you are planning a romantic dinner to surprise someone, but definitely book in advance!
» Tickets The View from The Shard
13. Hyde Park
Free Hyde Park and Kensington Gardens are located next to each other. London's central biggest park, where you can easily spend a whole day. Look out for the statue of Peter Pan, walk round the serpentine lake and discover the fabulous Kensington Gardens. Nestled in Kensington Gardens is also Kensington Palace, home to the Duke and Duchess of Cambridge, as well as the Royal Albert Memorial, and the Princess Diana water fountain.
14. Royal Albert Hall
Best to Book  The Royal Albert Hall is London's famous concert hall. If you're planning a trip to London in the summer I would recommend that you book tickets to see one of the concerts of the BBC Proms, as you can get tickets from as cheap as £7 . If not, make sure you see the magnificent Royal Albert Hall from the outside at least.
» Tour of the Royal Albert Hall
15. Harry Potter
Need to Book The Harry Potter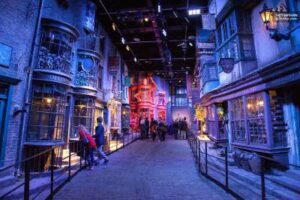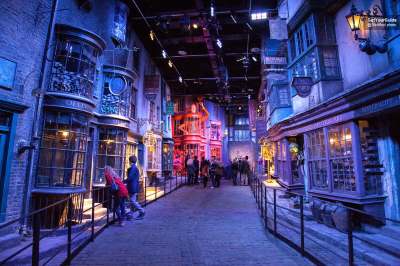 Studio Tour has very quickly become one of the must-sees in London if you are a real Harry Potter fan, and sometimes, it is actually the reason why people plan a trip to London. Transport to the Warner Bros Studios can be a little bit confusing, but you do have the option of easily travelling there and back with an organize tour, so you don't need to worry about where to go. Just make sure you book well in advance, as tickets sell out very fast.
How to see all the Must Sees in London
If you are only in London for a few days the best way to make sure that you don't miss any of the must see attractions in London is by planning in advance every day of your trip. We would also highly recommend that for the first day or two in London you consider the Open Bus Tour – as it takes you to all the important places, you don't need to worry about public transport, and you also get a free river cruise – which is something that I highly recommend to anyone that is visiting London for the first time as it was my favourite thing the first time I visited London.
If you are planning to visit several of London's attractions it may be worth looking into one of London's Tourist Passes, as you can save a lot of money as well as giving you the opportunity to jump the queues, which is a huge bonus!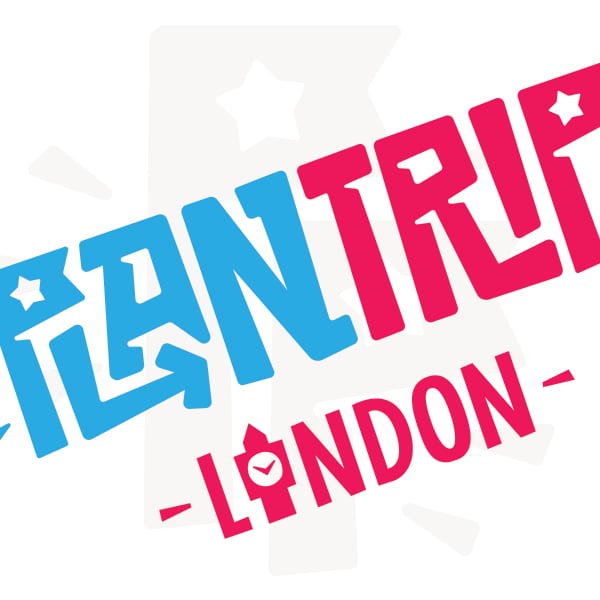 Hello! We moved to London (Yes, the best city in the world) in 2010, and since then we have been discovering everything that this fantastic city has to offer. We regularly plan our friends' trips to London, so we thought we would create PlanTripLondon.com and share our suggestions with the world for everyone to be able to plan the perfect trip to London!