This walking route starts at Buckingham Palace, with the idea of watching the famous Changing of The Guard Ceremony. From here we then walk towards the Houses of Parliament (Big Ben), the London Eye and then we walk along the Southbank before heading towards Trafalgar Square and Piccadilly Circus.
You will find the map with the walking route at the end of the article. In this map you will also find restaurant suggestions and places of interest. Don´t forget that we have a free mobile app that you can use offline whilst in London.
Route from Monument to St Paul´s Cathedral
Distance and Estimated time
Approximate total distance: 2.7 miles.
You can easily spend  3 – 4 hours walking this route, but it really does depend on the attractions that you would like to visit, as there are quite a few of London´s best attractions along this route. It could take you up to 2 hours to visit the Tower of London, and another hour if you visit HMS Belfast.
Attractions
When walking this route you will bump into the following touristic attractions. You may decide to visit all of these attractions, in which case this walking route might take you longer, or you may decide to see these attractions from the outside, having more time and the end of the route to explore more of London. If it´s your first time in London I would definitely recommend that you buy tickets in advance for the Tower of London.
Monument and North Bank of the river
Our route starts at Monument's Tube Station, from where we will start walking towards London Bridge. You will see The Monument to the Great Fire of London on your left hand side, which has a viewing platform reached by a narrow winding staircase of 311 steps. You can visit The Monument and it's viewing platform. As you continue walking you will get to London Bridge, and you are then able to walk along the South Bank of the river. From here you will get some awesome views of Tower Bridge and The Shard, London's tallest building.
Tower of London and Tower Bridge
Walking along the North Bank of Thames you will reach a point where you can no longer continue along the Bank of the river, and you just need to follow the road until you see one of London's most important landmarks: The Tower of London. We highly recommend that you visit the Tower of London, as no one should visit London and miss the opportunity to see the Crown Jewels. It will take you about 2 hours to visit the Tower of London and it's much better if you buy the tickets in advance or you can enter for free if you have a London Pass. Inside the Tower of London there is a wonderful cafe / restaurant where we'd recommend you to try an authentic British Pie and Mash or stop for tea and cake.
Our next stop will be Tower Bridge, and not only do you get to see it, but we will cross Tower Bridge on foot. Before we go up the steps to get to Tower Bridge though, I would recommend that you have a wonder around St Katharine's Dock, as it's one of London's best kept secrets. There are numerous restaurants in this area, so it's the ideal place if you are looking to have lunch somewhere. In St Katharine's Dock is where we can find The Dicken's Inn, a unique pub housed in a beautiful 18th century warehouse serving pub food as well as fine grill and pizzeria.
We continue to walk across Tower Bridge, admiring it's beauty. Tower Bridge also has a platform you can visit, and you can buy the tickets in advance or enter for free if you have a London Pass.
South Bank
Once we cross Tower Bridge we will be able to walk along the South Bank of the river Thames, a very enjoyable walk that will allow you to get a proper feeling of what it means to visit London. You will first walk past London's City Hall (Greater London Authority's headquarters) and the HMS Belfast, Europe's only surviving second world war cruiser, a historic warship and museum where you will get the opportunity to explore what life was like at war at sea. You can buy tickets in advance to visit HMS Belfast or enter for free if you have a London Pass.
As we continue walking along the South Bank, we will come to Hay's Galleria, one of my favourite places in London. Here you will find a selection of restaurants and cafes as well as a few shops and stalls. Our next stop will be Bourough Market, one of the most spectacular markets in London. Make sure to visit during market opening days (wednesday – saturday) as this area is definitely not the same if the market is closed.
Continue walking along the South Bank, passing Shakespeare's Globe, Butler's Wharf until you reach the Tate Modern and the Millenium Bridge, with a perfect view of St Paul's Cathedral on the other side of the river. You can then cross the Millenium Bridge to go and see St Paul's Cathedral or continue walking along the South Bank, as you can walk all the way to the London Eye.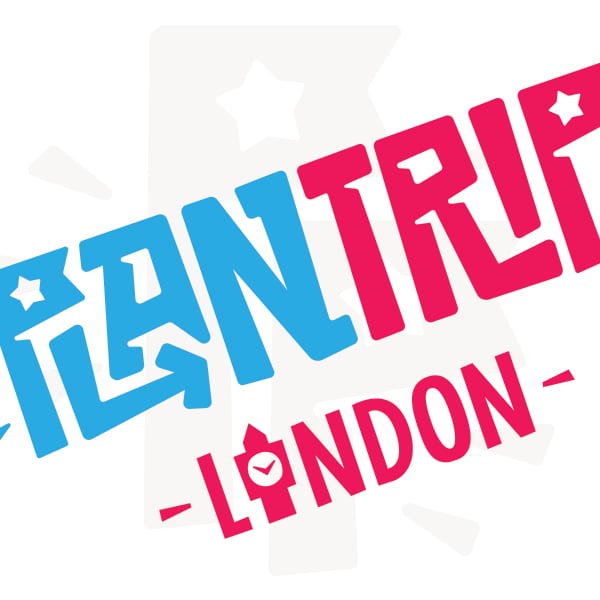 Hello! We moved to London (Yes, the best city in the world) in 2010, and since then we have been discovering everything that this fantastic city has to offer. We regularly plan our friends' trips to London, so we thought we would create PlanTripLondon.com and share our suggestions with the world for everyone to be able to plan the perfect trip to London!