London Pass is the city's best-known sightseeing pass and offers great savings if you're planning on visiting a number of London attractions on your trip. The London Pass also gives you fast-track entry to selected attractions, allowing you skip the queues by simply showing your pass at the entrance. With no need to queue up at every attraction, you'll save valuable time which can be better spent exploring even more of London.
We're going to explain how this sightseeing pass works, whether it's worth buying it, and some ways you can get the most out of it. We even have a promo code for London Pass where you can save 10% on their website. Sounds good right?
Index:
What is London Pass?
London Pass attractions
London Pass + travel
London Pass prices
Promo code for London Pass
Is it worth buying a London Pass?
Ways to get the most out of London Pass – suggested itineraries
What is London Pass?
London Pass is a sightseeing pass that gives you free entry to more than 80 attractions in the city, including tours, paid museums and other places of interest in London. You can buy the London Pass for 1, 2, 3, 6 or 10 days and it's possible to buy an actual card to carry with you or, download a digital version to your mobile phone.
The physical card works like a bank card with a data chip inside. You'll normally receive a lanyard and plastic wallet which you can wear around your neck, so you have the card easily to hand at each of the attractions. And now that you know about these, you'll probably spot a lot of tourists walking around in London wearing them.
Alternatively, you can download the London Pass app to your mobile phone and use a digital version instead. Once you have purchased the pass, you'll be emailed a reference number which enables you to download and activate the pass. You'll just need to show the pass on your phone at the entrance to each attraction. It's possible activate multiple passes on the same phone which is ideal for families and groups, so you don't all have to carry a phone with the app on.
Fast-Track entry to top London attractions
One of the best things about the London Pass is that you get to enter some of the attractions as a VIP, jumping the line and saving valuable time not having to queue up at every one.  You can just use your card or app version at the attraction entrance.  This is a great benefit of having the London Pass as the queues for attractions can get pretty long and with so much to see in London, your time is precious.
Visit the official London Pass website
London Pass attractions included
The pass gives you free entry to more than 80 attractions in London. Some of the most-famous attractions included with London Pass are:
Tower of London
Paul's Cathedral
The View from The Shard
HMS Belfast
London Transport Museum
London Zoo
Thames River boat cruise
Tower Bridge Exhibition
Shakespeare's Globe Theatre
Westminster Abbey
Kensington Palace
Windsor Castle
Hampton Court Palace
Kew Gardens
Greenwich Observatory
Cutty Sark
Royal Mews
Wembley Stadium
Arensal FC stadium tour
Chelsea FC stadium tour
Hop-on hop-off sightseeing bus tour
Churchill War Rooms
Tower Bridge Exhibition
Charles Dicken's Museum
The Guard's Museum
Attractions not included with London Pass
There are a couple of famous London attractions which aren't included, so if you wish to visit these, you'll need to buy a separate ticket.
The London Eye
Madame Tussauds Wax Museum
London Pass + travel (Option to include Oyster Travelcard)
When you buy the London Pass on their website, there is the option to purchase London Pass on its own or London Pass 'with Travel'. The travel inclusive option not only provides you with entrance to London attractions, but you also get an Oyster Travelcard pre-loaded with a daily amount which is valid for the same duration as your sightseeing pass.
However, one thing to bear in mind is that although it says Oyster 'Travelcard', what you actually get is a 'Visitor' Oyster Card with a pre-loaded set daily amount which makes it different to a standard travelcard. However, with the daily fare caps on London's transport network, London Pass state that this should cover you for unlimited travel each day, as long as you always remember to touch in and out.
As you may already know, an Oyster Card is London's transport ticket which we recommend using when travelling by public transport in London as it can be used across the travel network on trains, buses and the underground. If you're not familiar with how they work, you can find more information on Oyster Cards here.
Choosing London Pass with or without travel: Some practical advice and examples
If you choose the 'with travel' option, you'll be able to use the same visitor Oyster Card for the entire time you're staying in London, regardless of how many days you bought the London Pass for.
For Example:
You are visiting London for 5 days
You have bought London Pass + Travel for 3 days
You can still use the same Oyster Card for the 2 days when not using London Pass.
London Pass and the Oyster Card are totally separate. The visitor Oyster Card comes pre-loaded with a set balance (depending on the number of days you choose). If you don't spend all this balance, you can use it on other days, or if you have used it all, you can top up your credit at any London Underground station.
However, do bear in mind that whilst it's convenient to buy both together, you will pay additional management fees doing it through London Pass and you might not need the entire value of the balance that comes pre-loaded. Additionally, this type of Visitor Oyster Card can't be returned on your departure; whilst the standard Oyster Card that you can buy at any underground station can be returned, and you'll get your initial deposit back.
Balance included on the Visitor Oyster Card with London Pass
1 Day London Pass + Travel = balance of £10
2 Day London Pass + Travel = balance of £15
3 Day London Pass + Travel = balance of £25
6 Day London Pass + Travel = balance of £40
10 Day London Pass + Travel = balance of £50
An example
In 2018, the 3 Day London Pass costs £114 on its own and £144 with travel. Therefore, the cost of the Oyster Card is £30 which is the £25 travel balance (see above) + a £5 administration fee.
If you're going to be in London for more than 3 days and you still have balance remaining on your card, you can use it for getting around London for the entire length of your stay, as well as topping up the same card with additional balance when needed.
However, if you are only going to be in London for 3 days, look at it this way…
The daily cap on an Oyster Card for travel within London Zones 1 & 2 is £6.50 which over 3 days would be a total of £19.50. The deposit for a standard Oyster Card is £5 (which you will get back when you return it).
The reality is that if you buy a Visitor Oyster Card through London Pass, you will be paying an additional £10. Plus, it's not possible to return this type of Oyster Card so you don't get a deposit back.
Conclusion
If you buy the London Pass online, there is the advantage that they will post the pass and Oyster Card to your home which is a very convenient option and saves you having to buy one in an underground station.
However, in our opinion it's often better to buy the London Pass on its own, then buy an Oyster Card or Travelcard separately when you arrive in London. The best travel ticket for you will depend on the number of days you're going to be in London and where your accommodation is located.
Take a look at our Oyster Card or Travelcard article to work out which one best suits your needs.
Visit the official London Pass website
London Pass Prices
The cost of London Pass currently is:
| | | | | |
| --- | --- | --- | --- | --- |
| Number of days | Adult | Adult + Travel | Child (5-15 years) | Child + Travel (5-15 years) |
| 1 day | £69 | £84 | £49 | £55 |
| 2 days | £94 | £114 | £69 | £82 |
| 3 days | £114 | £144 | £84 | £103 |
| 6 days | £154 | £199 | £114 | £145 |
| 10 days | £184 | £239 | £139 | £194 |
The pass is valid for 12 months from the date that you purchase it, so it's possible to buy a London Pass well in advance. The pass will be activated the first time you use it at an attraction and will be valid in consecutive days for the duration that you have chosen.
London Pass Promo – save 10%
We are delighted to be able to offer you a 10% discount on 3 and 6-day London Passes, with or without travel. (Although the discount is only applied to the pass and isn't valid on the Oyster Card cost).
To obtain your discount, simply go to the official London Pass website, choose the duration of days you want and quantity of passes. On page 4 of the checkout (Additional Products), it will give you the opportunity to add a promo code. Add our promo code for London Pass which is QVERLONDRES and your discount will be applied automatically.
Is it worth buying a London Pass?
One of the things we get asked the most is whether London Pass is worth it. Our answer is that to get the most out of this London attractions pass, you really have to plan your day well to make sure that you visit as many attractions as possible.
When planning your sightseeing itinerary, it's important to take into account the distance between the attractions, and how many attractions you can realistically visit in a day. Since many of the attractions in London are located quite close to one other, it is possible to see several in the same day.
We recommend making a list with the London attractions that you know you definitely want to visit, calculate the entrance cost for each of the attractions separately, then compare the total with the price of London Pass.
Ways to get the most out of London Pass
To make this easier for you, we have prepared some suggested itineraries to get the most out of London Pass. We have designed sightseeing routes for 1, 2 and 3 days which include the most important attractions in London and we have also highlighted the must-see attractions if you have a London Pass for 6 or 10 days. We designed these when planning a week-long visit for our friends, so that they could make the most of their time on the days that we had to work.
For more information about London Pass, attractions included and prices, take a look at their official website here: Visit London Pass website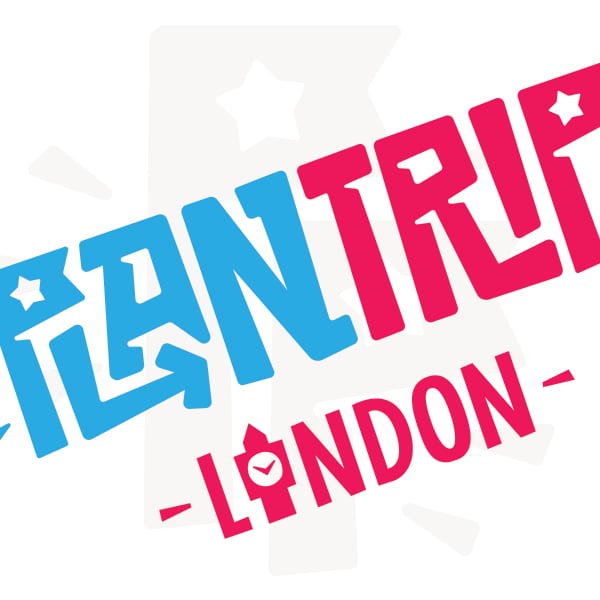 Hello! We moved to London (Yes, the best city in the world) in 2010, and since then we have been discovering everything that this fantastic city has to offer. We regularly plan our friends' trips to London, so we thought we would create PlanTripLondon.com and share our suggestions with the world for everyone to be able to plan the perfect trip to London!