This walking route starts at Buckingham Palace, with the idea of watching the famous Changing of The Guard Ceremony. From here we then walk towards the Houses of Parliament (Big Ben), the London Eye and then we walk along the Southbank before heading towards Trafalgar Square and Piccadilly Circus.
You will find the map with the walking route at the end of the article. In this map you will also find restaurant suggestions and places of interest. Don´t forget that we have a free mobile app that you can use offline whilst in London.
Walking Route from Buckingham Palace to Covent Garden
Estimated time
You can easily spend 4 – 6 hours walking this route, but it really does depend on the attractions that you want to see. Distance 5.5 miles.
Attractions
When walking this route you will bump into the following touristic attractions. You may decide to visit all of these attractions, in which case this walking route might take you longer, or you may decide to see these attractions from the outside, having more time and the end of the route to explore more of London. If it´s your first time in London I would definitely recommend that you buy tickets in advance for Westminster Abbey and the London Eye.
Route details
We start our walking route at Green Park Underground Station. From here, we walk through Green Park (make sure you take some peanuts with you in case the squirrels ask you for food!) and we get to Buckingham Palace, the famous Palace located in central London. The Changing of the Guard takes place at 11.30 am but check confirmed dates in our article Dates Changing of the Guard in Buckingham Palace.
From here, we walk through one of London´s most beautiful parks (in my opinion anyway!), St James´s Park. Keep an eye out for the famous Pelicans of the park. On the other side of the park you will find the Churchill War Rooms, a WWII bunker and museum which I would really encourage you to visit if you can. From here we will get to Horse Guards Parade, where several annual celebrations take place. Once we get to Whitehall we will turn right, and walk towards Westminster Abbey and the Big Ben.
Whilst walking along Whitehall we will walk past Downing Street. This is where the Prime Minister lives, but unfortunately you won´t be able to take a photo of the famous black door as there is a gate to avoid people getting too close. If you keep walking you´ll get to Westminster Abbey. This is an impressive church which is historically important in the United Kingdom, where coronations have taken place since 1066. It will take you approximately 1-2 hours to visit Westminster Abbey, but it is definitely a visit that you should consider in your trip to London. There is a cafe inside Westminster Abbey where you can grab a coffee or something to eat.
From Westminster Abbey we continue walking to the Houses of Parliament and the famous Big Ben. We then continue our route, over Westminster Bridge to get to the London Eye. Before getting to the London Eye you will walk past the Sea Life London Aquarium, the London Dungeons and Shrek´s Adventure, great places to visit especially if you are travelling to London with kids.
From here we continue walking to Southbank, where you will find several restaurants and cafes, so it's the perfect spot for a lunch or tea break. We recommend the restaurants Wagamama´s or Giraffe, but if you're after London's best hot chocolate then make your way to Caffe Vergnano.
From here we recommend that you cross the Thames and make your way to Trafalgar Square and continue walking to Piccadilly Circus, the famous square with the giant screens and Eros's Statue. From here you can continue walking along Piccadilly Street until you reach Fortnum & Mason, one of London's best shops, and Burlington Arcade, one of the world's first shopping galleries.
From Piccadilly Circus we will continue our route along Regent Street, one of London´s most important commercial streets, where you will come across some of London´s largest stores. This is also where you will find Hamleys, London´s most famous toy shop.
Continue walking along Regent Street until you reach Marlborough Road. Turn right onto Marlborough road to find Liberty and Carnaby Street.
After Carnaby Street we will explore London´s famous Soho, including Chinatown, and then we´ll come to Leicester Square and Covent Garden. This is where the vast majority of theatres are in London, so undoubtedly one of the best ways to end this itinerary in London is by going to see one London´s top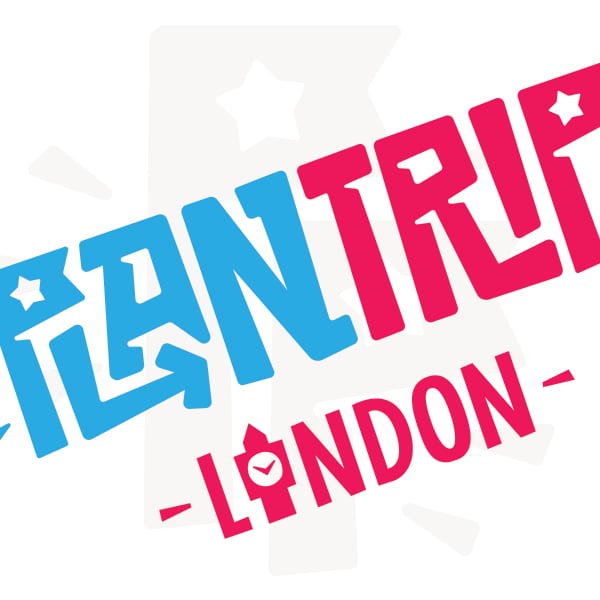 Hello! We moved to London (Yes, the best city in the world) in 2010, and since then we have been discovering everything that this fantastic city has to offer. We regularly plan our friends' trips to London, so we thought we would create PlanTripLondon.com and share our suggestions with the world for everyone to be able to plan the perfect trip to London!