When you visit London you need to include a visit to at least one of London's best parks. London is well known for its large number of green spaces, and a stroll through one of the parks in London is a must, whatever the season of the year.
During the summer we can expect colourful free events in London's parks, as well as ice-cream vans and Londoners do love a picnic in any of the parks. During the winter months, the parks in London become beautiful walking spots, and Winter Wonderland in Hyde Park is one of the biggest attractions.
The Best Parks in London
1. Hyde Park and Kensington Gardens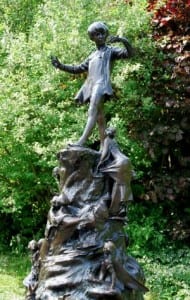 Hyde Park is one of the parks in London that you simply cannot miss if you're planning a trip to London. It's right in the centre of London, and you can easily walk to it from Oxford Street or Piccadilly Circus. Exploring the whole length of Hyde Park and Kensington Gardens will take you a few hours though, so it may be best to mark the spots that you definitely want to see on a map, such as the Serpentine Lake, the statue of Peter Pan, the Albert Memorial, Princess Diana Fountain….
A good way to see Hyde Park and Kensington Gardens is by hiring a bike – it's safe to cycle inside the park, it's cheap and you'll be able to see much more than walking if you're limited on time.
Hyde Park is known for it's friendly squirrels – make sure you take some peanuts for them if you want them to come near you, but mind your fingers!
2. Regent's Park
Regent's Park is located in the north part of central London, and it's within easy reach from London's famous wax museum Madame Tussauds on Marylebone Road, and the Sherlock Holmes Museum near Baker Street Undergound Station. It's undoubtedly one of London's most beautiful parks, with mouth opening flower displays. The Open-Air-Theatre in Regent's Park is one of our favourite things in London during the summer months, so if you're planning a trip to London during the summer keep it in mind, as a picnic in the park and the open air theatre make a fantastic day out. London Zoo is also located in Regent's Park, and Regent's Canal crosses Regent's Park by the Zoo, and another of our favourite things to do in London is walking along the canal from Little Venice to Camden Town.
3. Green Park & St. James´s  Park
These two parks in London sit on either side of Buckingham Palace. You can cross Green Park to get from Piccadilly Street to Buckingham Palace, and from Buckingham Palace you can cross St James's Park to get to Whitehall. St James's Park is only small, but it is extremely beautiful and unmissable. A wonderful lake in the middle of the park is the home of hundreds of birds, including the famous pelicans of St James's Park, make sure you keep an eye out for them! The amount of squirrels asking for food in both of these parks always get everyone's attention.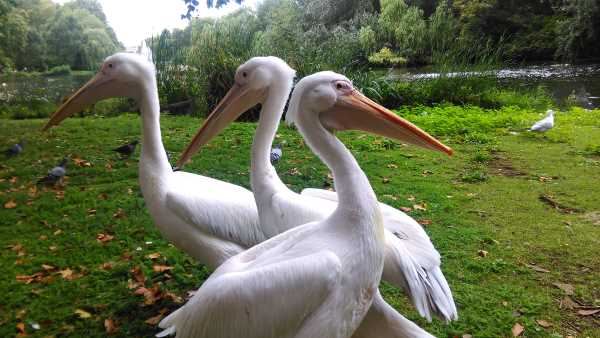 4. Holland Park
Holland Park is one of London's Hidden Secrets, known very well by Londoners but less popular for tourists. If you are visiting London and have plenty of time I'd say that Holland Park is one of the places to add to your list of places to see in London, as even though it's in central is not particularly near any of the most touristy bits of the city, so not frequently visited by tourists but loved by locals. In Holland Park you'll find the Japanese Gardens, one of London's best kept secrets!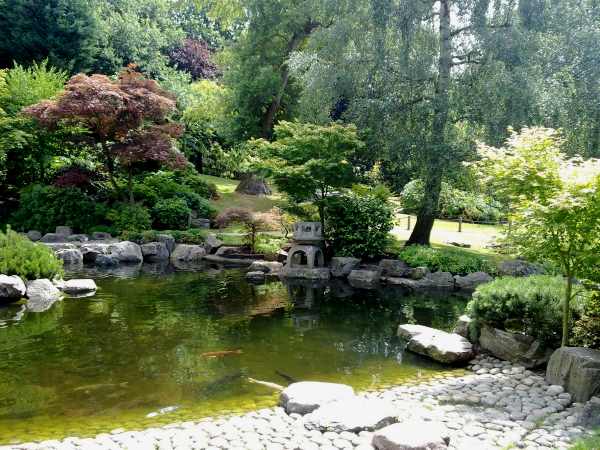 5. Richmond Park
For those of you that have plenty of days to visit London, or that are not visiting London for the first time, exploring other areas of London rather than just staying in zone 1 is a must, and Richmond Upon Thames is definitely one of the places I'd recommend. You can spend a whole day visiting Richmond, going in all the shops and boutiques, walking along the Thames and even going on a boat to Hampton Court Palace or nearby Kingston-Upon-Thames. Richmond Park is one of the largest parks in London, and it's a great spot to go deer-watching! Yes, you read that right, hundreds of deers run free in this park!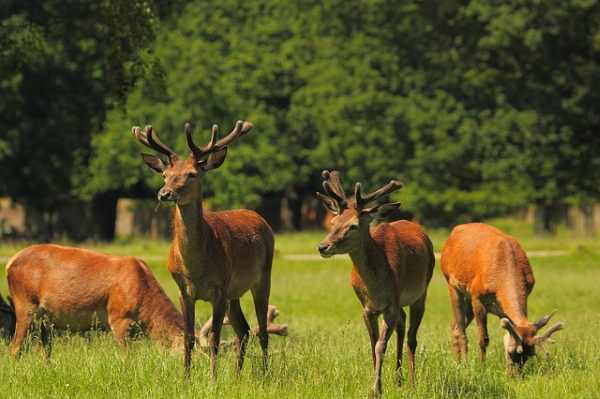 6. Hampstead Heath
Hampstead is another one of those places not frequently visited by tourists, and it's the first one that you need to include in your list if you have a few hours to spare! From Hampstead Underground Station you can talk a pleasant walk through Hampstead iconic's streets and shops, and then walk to Hampstead Heath, with its beautiful lakes and stunning views if you climb up to Parliament Hill.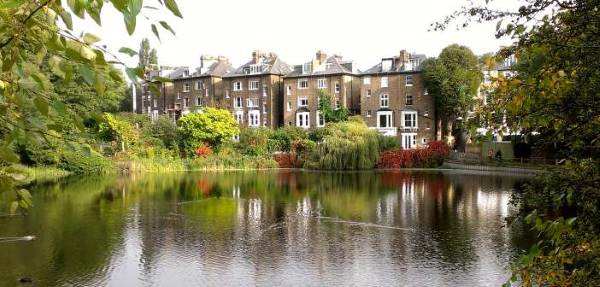 7. Greenwich Park
Greenwich Park is home to London's Observatory and the Prime Meridian. Visiting this part of London makes a great day out, you can easily get to Greenwich using the underground and DLR (Dockland Light Railway) or to make it even more special, you can get a river cruise from Westminster to Greenwich. In Greenwich, make sure you visit the market and see Cutty Sark, there are also plenty of restaurants and pubs to choose from if you're feeling a bit hungry or thirsty. Climb up to Greenwich Park, and visit the Royal Observatory and the Prime Meridian, taking in the breathtaking views of London's Skyline from here.
Map of London's Best Parks