Planning to visit London in five days is a great idea, as you will be able to explore London´s best attractions as well as London´s best museums and parks. The following five day itinerary to see London has been designed to include some of London's top attractions, like Big Ben, London Eye, Westminster Abbey, The Tower of London, St Paul's Cathedral as well as some of London´s less touristic places.
I would recommend that you plan your five day trip to London in advance to be able to make the most of your trip. If you arrive in London with planned itineraries, you won't have to waste any time deciding where to go next.
London in five days
If it's your first time in London and you want to see as much as possible, I would highly recommend the hop on hop off bus tour. You will get to see so much more when visiting London, but we absolutely love the free river cruise which is included and totally worth it.
One more thing you should probably consider if you are spending 5 days in London, is a London Tourist Pass. If you are planning on visiting a few of London's attractions it will most likely be worth considering a London Sightseeing Pass. The London Pass actually includes the hop on hop off bus tour, as well as a river cruise too.
London in five days: Days 1, 2 and 3 in London
For the first three days in London I would suggest that you follow our Three Day London Itinerary.
Following our three day itinerary will enable you to see the following attractions and must-sees of London during the first three days:
Buckingham Palace
Big Ben
Trafalgar Square
Regent Street
Carnaby Street
Covent Garden
Oxford Street
Hyde Park
Kensington Gardens
Harrods
St Paul's Cathedral
Tower of London
Tower Bridge
London Bridge
Borough Market
The View from the Shard
Southbank
There is also time during these first three days in London to visit one of London's top museums or to watch one of London's top musicals one evening.
London in five days: Day 4 in London – Greenwich / Harry Potter Studio Tour / Other Day Tour
For your fourth day in London, we are going to suggest that you head out of central London. You could either choose: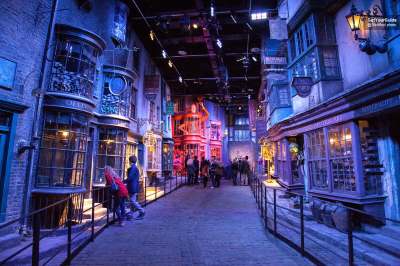 > Option 1: Harry Potter Warner Bros Studio Tour
This is your perfect chance to visit the famous Harry Potter Warner Bros Studio Tour if you're a fan. Don't forget to book as soon as possible though, as tickets sell out very quickly.
Check out our Harry Potter in London Guide
> Option 2: Greenwich
visit the magnificent area of Greenwich in the morning, and to make the day even more spectacular we would suggest that you get to Greenwich by boat from Westminster as the views are amazing.
Once you arrive at Greenwich, you will be able to visit the following attractions:
Greenwich Market (free entry, open 7 days a week from 10 am to 5 pm)
Painted Hall (free entry)
Old Royal Naval College (free entry)
Queen's House (free entry)
National Maritime Museum (free entry)
In order to get to Greenwich by boat, there are several options. You can hop on a river cruise from Westminster to Greenwich but don't forget that you can also get a free river cruise from Westminster to Greenwich if you buy a two day ticket for the sightseeing bus tour in London. Other options include buying combined tickets for the river cruise + Cutty Sark or River Cruise + entry to Royal Observatory.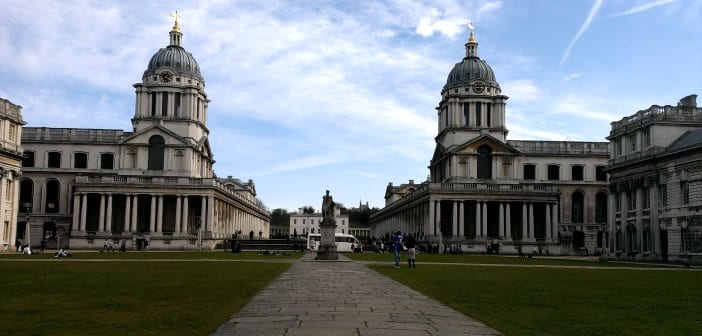 > Option 3: Other Day Tour
Other cities: Maybe you would like to visit Oxford, Cambridge, Bath, Stratford Upon Avon or Stonehenge for example. All these places can be easily reached from London, and they make wonderful day trips from London. You can either choose to organize everything yourself, by getting to these places by public transport or you could join an organized tour to make your life easier.
Inside London: You could also consider visiting Richmond Upon Thames, Hampton Court Palace or Kew Gardens for example.
If you still have time afterwards, you may be able explore more of London in the afternoon or evening. You can head over to one of London's Top Museums, or, depending on what you are doing, this may be a good day to see one of London's Top Musicals, like the Lion King, Mamma Mia, Wicked or The Phantom of the Opera.
London in five days: Day 5 in London – Little Venice and Camden Market
On day 5 we are going to visit the area of Little Venice in London. This oasis of tranquility is nestled in central London. From here, we can walk along Regent's Canal (or take a boat trip) to Camden Lock. We will then have the opportunity of visiting Camden Town and the famous Camden Market.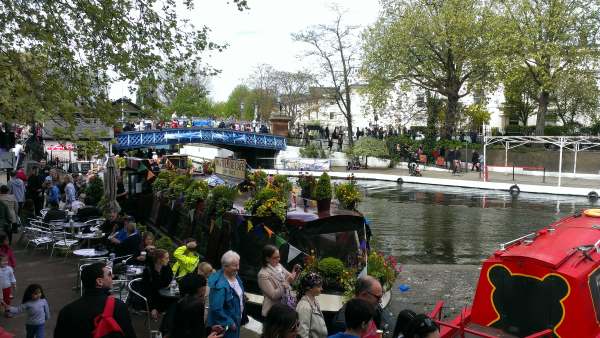 Map of this walking route: 

Best Travel Options when visiting London in five days
There are plenty of things to do in London and the best way to move around is by using an oyster card or a visitor oyster card. You can also use a contactless debit or credit card on London's public transport system, but check bank commission charges if it's a non UK card. This is definitely the cheapest way to get around London in five days, and you can use any of those cards to go on public buses, tube, dockland light rail trains or trains within London Travel Zones.
Recommended hotels to spend three days in London
We have shortlisted a few hotels for you, based on price and location.
Check them out here: Recommended hotels in London.