Planning an itinerary to visit London in six days can seem overwhelming, as there is so much to see! This is why we have designed a six day itinerary in London, which includes London's major attractions as well as some less known areas of London. This itinerary can also be adapted to your needs, so it can also be used as a guide for you to be able to plan the perfect trip to London.
In addition to our six day itinerary in London we will also provide you with all the information that you need to plan your trip to London, such as: best travel options, accommodation, maps and how to save money when visiting London.
For the first three days in London I would suggest that you follow our Three Day London Itinerary. We will outline in this article what we have planned for the first three days of your six days in London, but you will find more detailed information here: Three Day London Itinerary
London in six days: Day 1 in London
We are going to start our six day trip to London by visiting some of London's most iconic attractions on our first day. Let's start off our trip to London at St James's Park, next to Buckingham Palace. It's probably not a bad idea to visit the Churchill War Rooms as soon as it opens at 9.30 am, to make the most of our day. The Changing of the Guard then takes place at 11 am. Make sure you check the dates for the changing of the guard here, as this ceremony doesn't take place every day. Other attractions that I would recommend you to consider in the area of St James's Park and Buckingham Palace are the Royal Mews, The Queen's Gallery and the Household Cavalry Museum. These attractions (as well as the Churchill War Rooms) are all included in the London Pass.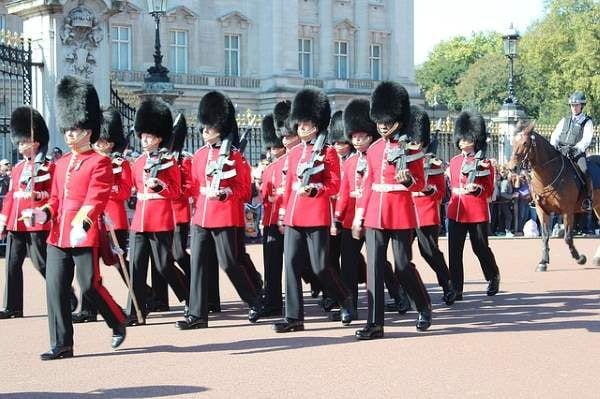 Our next stop is the magnificent and historic Westminster Abbey. This is definitely a must-see attraction in London, and one that you don't really want to miss! After visiting Westminster Abbey we will admire the Big Ben and cross Westminster Bridge, to reach the London Eye. A very short walk along the South Bank will take you to the area of the Royal Festival Hall, where you will find several restaurants as well as a food market some days. This is probably the perfect spot to grab something to eat if you are feeling peckish, before crossing the river Thames again.
Now we are going to explore Piccadilly Circus, Regent Street and the famous Carnaby Street. We'll stroll throug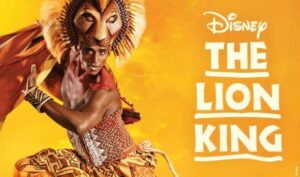 h the famous area of Soho in London. After this Leicester Square and Covent Garden will be our next destinations. The London Transport Museum is located in Covent Garden. It is one of the few museums in London that charge an entry fee (adults, children under do 16 enter for free) but in my opinion it's well worth a visit.
And you are actually in London's West End, so this may be the perfect opportunity to watch one of London's Top Musicals, such as the Lion King or Mamma Mia.
Map: Day 1 of 6 Days in London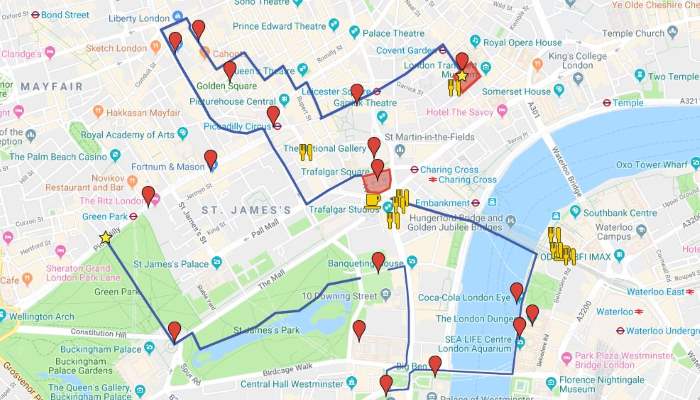 London in six days: Day 2 in London
On Day 2 of our Six Days in London we are going to explore Oxford Street, one of London's most important shopping districts, and discover St Christopher's Place, a hidden gem. We will then walk towards Marble Arch, and from here we can enter London's famous Hyde Park. We have included a walking route for you to see Hyde Park, and you could either walk this route or consider hiring bikes.
After exploring Hyde Park, we'll then make our way towards Kensington Gardens, where we will have the chance to visit Kensington Palace.
From here we will make our way towards the Royal Albert Hall, which can also be visited. Walking towards South Kensington you will now come across some very important museums in London: the Natural History Museum, the Science Museum and the Victoria and Albert Museum. You won't have time to visit all of them, but I highly recommend that you go in at least one of them even if it's only briefly! The Natural History Museum has to be my favourite!
Walking up Brompton Road we will reach another one of London's iconic landmarks: Harrods. Harrods is normally open until late, so you should have time to explore this magnificent place!
From Harrods we can then continue our route along Sloane Street, where some of London's most luxurious shops are. We then get to Sloane Square and Duke of York Square, where we'll find the Saatchi Gallery (free entry).
Map: Day 2 of six days in London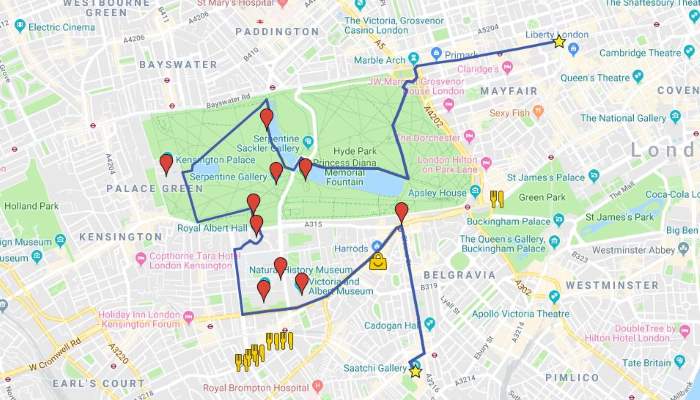 London in six days: Day 3 in London
During our third day in London we are going to see even more of London's iconic landmarks and attractions. We will start our day by visiting The Monument to the Great Fire of London. Afterwards, we will along the north bank of the River Thames admiring London's skyline and buildings on the other side of the river, such as The Shard (the tallest building in London) and City Hall.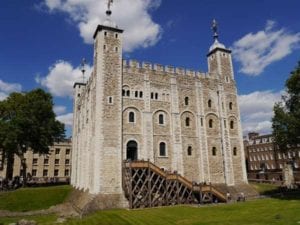 We will then get to the Tower of London and famous Tower Bridge. Afterwards, we will cross Tower Bridge on foot to get to the south bank of the river, and walk along the promenade. We will walk past City Hall and HMS Belfast, which I highly recommend visiting. Following on from here, we will eventually reach London Bridge and explore this area – including the wonderful Borough Market.
We will then continue our walk along the South Bank, going past the Golden Hinde. We will eventually get to Shakespeare's Globe and the Millenium Bridge. The idea is that from here we will cross the Millenium Bridge, to get to St Paul's Cathedral.
Map: Day 3 in London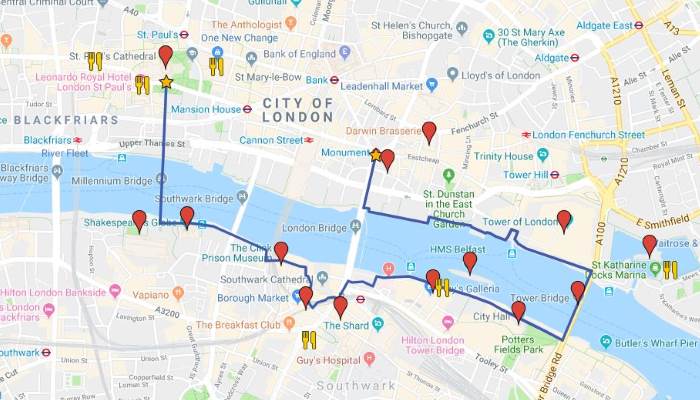 London in six days: Day 4 in London
We are now going to give you some options so that you can choose what you want to do on your fourth day during a six day trip in London. You could either choose: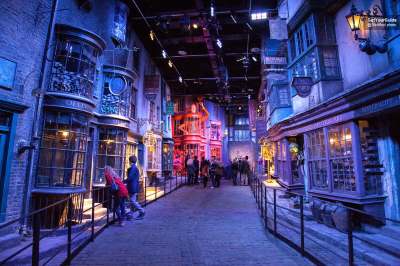 Option 1: Harry Potter Warner Bros Studio Tour
If you are a Harry Potter fan, then you will not want to miss this opportunity to visit the famous Harry Potter Warner Bros Studio Tour. Tickets sell out very quickly, so make sure you book your tickets well in advance to avoid any disappointments.
⇒ Check out our Harry Potter in London Guide
Option 2: Greenwich
Greenwich not only offers you the opportunity of visiting the Royal Observatory, but it also offers breath-taking views of London's skyline. It is well worth a visit, and one that I would highly recommend if you are planning to visit London in six days.  I would suggest that you get to Greenwich by boat from Westminster (free with London Pass) as the experience is amazing, and it will make your day more spectacular.
We have designed a walking tour around Greenwich, and here you will be able to visit the following attractions:
Greenwich Market(free entry, open 7 days a week from 10 am to 5 pm)
Cutty Sark (free with London Pass)
Painted Hall (free entry)
Old Royal Naval College (free entry)
Queen's House (free entry)
National Maritime Museum (free entry)
Royal Observatory (free with London Pass)
In order to get to Greenwich by boat, there are several options. You can hop on a river cruise from Westminster to Greenwich (free with London Pass) but don't forget that you can also get a free river cruise from Westminster to Greenwich if you buy a two day ticket for the sightseeing bus tour in London. Other options include buying combined tickets for the river cruise + Cutty Sark or River Cruise + entry to Royal Observatory.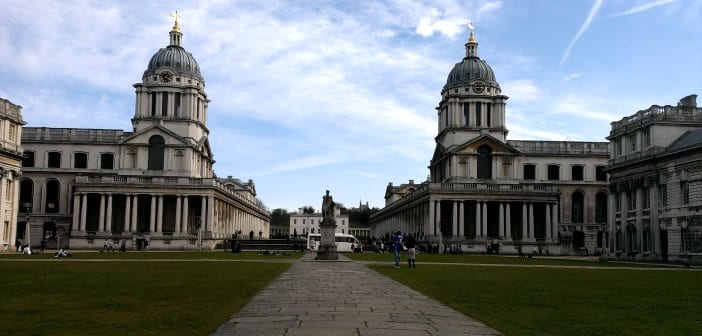 Option 3: Other Day Tour
Other cities: Maybe you would like to visit Oxford, Cambridge, Bath, Stratford Upon Avon or Stonehenge for example. All these places can be easily reached from London, and they make wonderful day trips from London. You can either choose to organize everything yourself, by getting to these places by public transport or you could join an organized tour to make your life easier.
Inside London: You could also consider visiting Richmond Upon Thames or Kew Gardens (free entry with London Pass) for example.
If you still have time afterwards, you may be able explore more of London in the afternoon or evening. You can head over to one of London's Top Museums, or, depending on what you are doing, this may be a good day to see one of London's Top Musicals, like the Lion King, Mamma Mia, Wicked or The Phantom of the Opera.
London in six days: Day 5 in London
On day 5 we are going to visit the area of Little Venice in London. This oasis of tranquility is nestled in central London. From here, we can walk along Regent's Canal (or take a boat trip) to Camden Lock. We will then have the opportunity of visiting Camden Town and the famous Camden Market.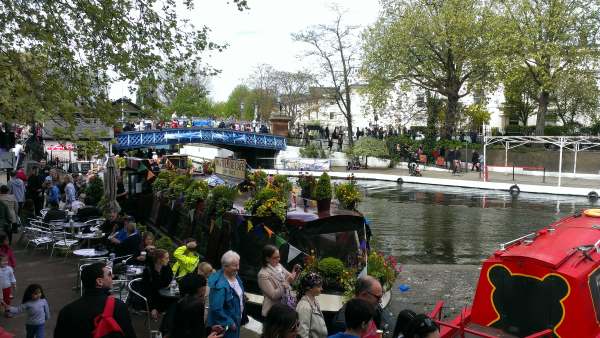 London in six days: Day 6 in London
And for your last day in London, I really think we need to consider visiting either Hampton Court Palace or Windsor Castle. Both of these places are included for free with The London Pass.
Option 1: Hampton Court Palace
Hampton Court Palace is the former home of King Henry VIII. It is set in 60 acres of formal gardens, which includes the famous maze and Great Vine. King Henry VIII acquired this magnificent palace in the 1520s, which he then extended and developed. Decadent tapestries and paintings were used throughout the centuries to decorate this palace.
How to get there: 
Although Hampton Court Palace is in London Travel Zone 6,  there is no underground station nearby. But luckily, there is a train from Waterloo to Hampton Court Palace, making this journey quite easy. You will be able to use an oyster card or a visitor oyster card for this journey with no problems (as well as contactless card payment – just check bank commission charges). If you have chosen to buy a travelcard, please note that you need to get to zone 6 to visit Hampton Court Palace.
Tickets for Hampton Court Palace: 
Option 2: Windsor Castle
Windsor is another very popular option, an ideal day trip from for tourists that are planning on spending six days in London.  Windsor is a beautiful historic town, and its home to Windsor Castle, a residence of the Royal British family which can be visited.
How to get there:
Windsor Castle is outside London Travel Zones, The London Pass actually includes travel to Windsor, so you don't need to worry about having to buy any extra train tickets.
Tickets for Windsor Castle: 
Guided tours from London to Windsor:
Guided tours from London to Windsor are also available, and you can either choose from a coach tour to Windsor with food included, or making the most of the day by visiting another place on the same day, such as:
Planning for 6 days in London
Best Travel Options when visiting London in six days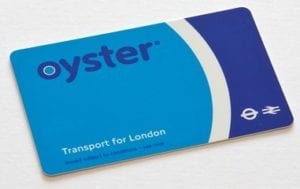 The best way to get around London is by using an oyster card or a visitor oyster card. You can also use a contactless debit or credit card on London's public transport system, but check any bank commission charges if it's a non UK card.
If you are walking most of the time, you will probably find that the oyster card is the cheapest way to use pubic transport in London during a six day trip. If however. you are going to be using public transport a lot – then you might want to check if a London Travelcard would suit you better.
Where to Stay
London is a huge city, so choosing where to stay whilst you are visiting London is a very important task! The closer you are to the city centre, the less you will spend on pubic transport – and the quicker you will get to the important tourist spots in London. But, as always, the closer you are to the city centre… the more expensive it can become… So choosing a hotel may seem a bit overwhelming!
To make this easier for you, we have created a useful guide regarding where to stay in London. We have also shortlisted a few hotels for you, based on price and location. You can find this information by clicking on this button:
How to save Money on a six day trip to London
One of the most important ways of saving money when you visit London, is by:
London Transport Card
Making sure you are using a London Transport Card and not buying individual tickets as you travel. This is why we have recommended you use an oyster card, but as mentioned above, you may want to find out if a Travelcard suits your needs better.
Saving money when visiting attractions in London
You will probably find that your money is mainly going to be spent on visiting London's attractions. You will want to make the most of your trip by visiting as many attractions as possible. Buying tickets at the entrance of each attraction is the most expensive way of doing it.
So, my recommendation is to make a list of the attractions you want to visit, and then either:
Buy tickets online in advance if you are only visiting one or two attractions
Take a look at the combined ticket options which can save you some money.
Buy a sightseeing pass, such as The London Pass. If you decide to follow our six day London itinerary as described above in this article and are planning on visiting at least half of the attractions mentioned – a London Pass is probably your best option. It won't include entry to the London Eye but it will pretty much get you in everywhere else, including Windsor Castle or Hampton Court Palace.