Visiting Little Venice in London means discovering an oasis of tranquility in the hustle and bustle of the big city.
The area of Little Venice in London is located within Maida Vale. It specifically refers to the triangle formed by the conclusion of two major water canals: the Grand Union Canal and Regent's Canal. This space serves as a pier for many beautiful narrow canal boats which are meticulously decorated. This offers us a very picturesque landscape. Walking around Little Venice makes us appreciate its unique natural surroundings, and one of the best ways to continue exploring this area of London is by walking along one of the canals.
How to get to Little Venice in London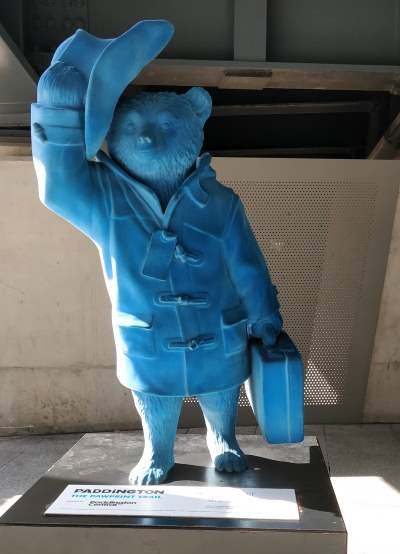 The nearest underground station or train station to get to Little Venice is Paddington Station (travel zone 1 in London).
Paddington station is very big and has several exits, but you just have to follow the signs to the "Grand Union Canal". Once you leave the station through this exit, you'll find yourself on the canal promenade. Here you will find numerous restaurants as well as several boats that have been converted into restaurants and cafes. And you will also find this statue of Paddington Bear (image on the right).
What to see in Little Venice in London
While strolling through Little Venice, in addition to admiring the many canal boats and enjoying the scenery, there are a few things that we would recommend you see:
Paddington Basin
Paddington Basin is where you will find Little Venice´s tourist information office, as well as several restaurants and office buildings. The statues "Standing Man" and "Walking Man", by the British sculptor Sean Henry, are located here. This is also where you will be able to see the Rolling Bridge, which is usually curled up into an octagon but unfurls once a week for visitors to admire.
Puppet Theatre Barge
You will definitely notice this red and yellow canal boat as you walk around Little Venice. This puppet theatre  barge has existed since 1982. Puppet shows are available all throughout the year, and there are shows for both adults and children. The Puppet Theatre barge is normally in Little Venic during the year and moves to Richmond for the summer months.
⇒ Official website: Puppet Theatre Barge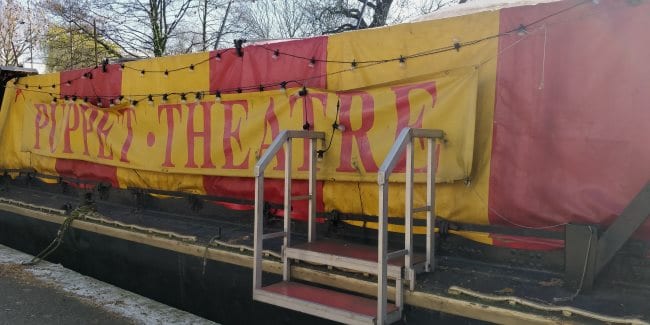 Waterside Canal Boat Cafe
The Waterside Canal Boat Cafe is a canal boat which has been converted into a floating cafe located in the heart of Little Venice. There are tables both inside and outside the boat on the sidewalk. They serve coffees and teas, and have a wide selection of cakes, as well as snacks, traditional British breakfasts, brunches and toasted sandwiches.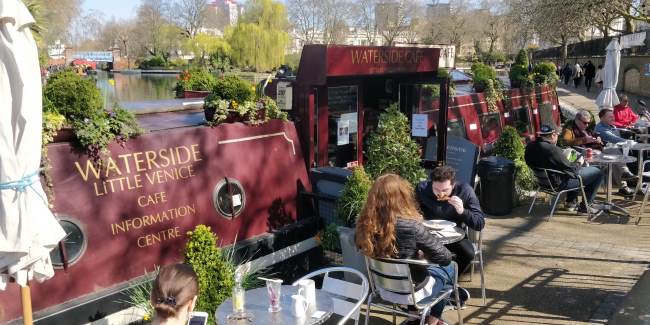 Cafe Laville
Cafe Laville is located on a bridge overlooking Regent's Canal, with great views over the canal. It is located between Little Venice and Camden Town.
And you already know that we always like to include those hidden gems of London that we just happen to find as we explore different areas of the city… So, our hidden gem for Little Venice has to be Clifton Nurseries, a very British garden centre that has been standing since 1880 and that has a wonderful cafe. It´s definitely worth a visit!
⇒ Official website: Clifton Nurseries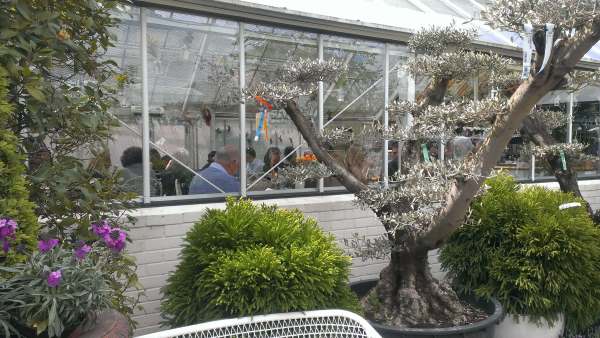 Boat trips in Little Venice in London
In this article you will find information about the walking route that we have designed to go from Little Venice to Camden Town, but it is also possible to take a boat trip on the canal.
The London Waterbus company allows you to travel along the Regent´s Canal on board a traditional narrow boat, in either direction with services between Little Venice and Camden Lock, stopping at London Zoo along the way. During weekends and high season there is normally a very long queue since it is a very popular option, so we would highly recommend that you buy tickets in advance on their website.
Jason´s Trip is another company that offers the same service, boat trips along Regent´s Canal in either direction between Little Venice and Camden Lock, and this boat trip is included for free in the London Pass. You can check Jason´s Trip website here.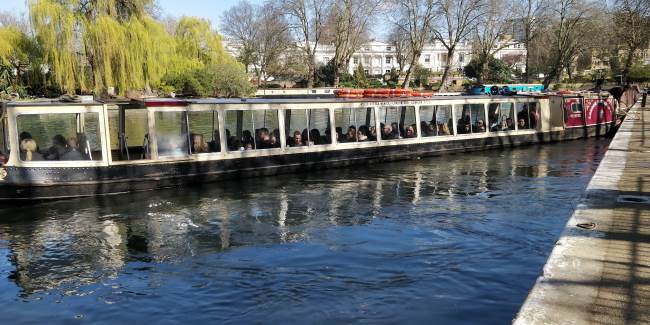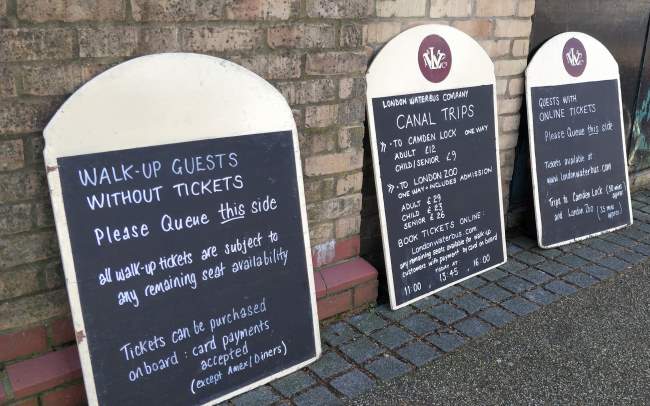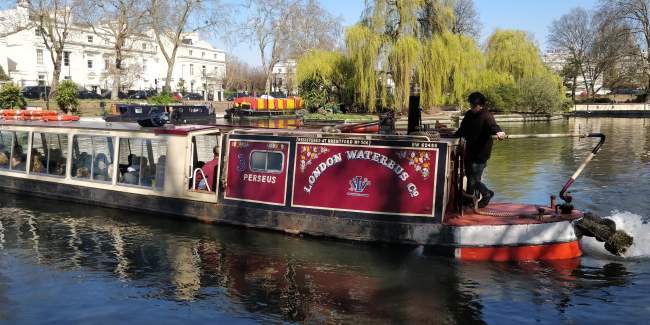 Recommended walking route in Little Venice and along Regent´s canal
This walking route starts at Paddington underground station. You could also consider starting at Warwick Avenue underground station if it´s more convenient for you. Explore Little Venice and discover our hidden gem as mentioned in this article. Then continue walking along Regent's Canal until you reach Camden Lock.
From Little Venice the Grand Union Canal continues to the northwest of London, reaching the area of ​​Notting Hill and Kensal Green, and then continues leaving London. To the south, it finishes at Paddington Basin.
From Little Venice Regent's Canal heads towards the east of the city, passing through Regent's Park and Camden, then continuing its course through King´s Cross, Angel, and reaching the Lea Valley area, leaving London.
Photos of Little Venice in London